By Raphael Roettgen
The over US$220 million of announced space-related financing rounds in February 2020 handily beat the January number (US$170 million). Two satellite communication companies, American Astranis (with its $90 million in equity and venture debt) and French Kinéis, were responsible for US$200 million of the total amount. Just like in January, the rounds occurred over a variety of the key subsectors and also on three continents (Americas, Europe, Australia). On the investor side, we virtually had every category of possible investor represented: venture capital funds, banks, strategics, government grants, and angels – some of which appear to dip their toes into space for the first time. Two of the rounds involved debt financing.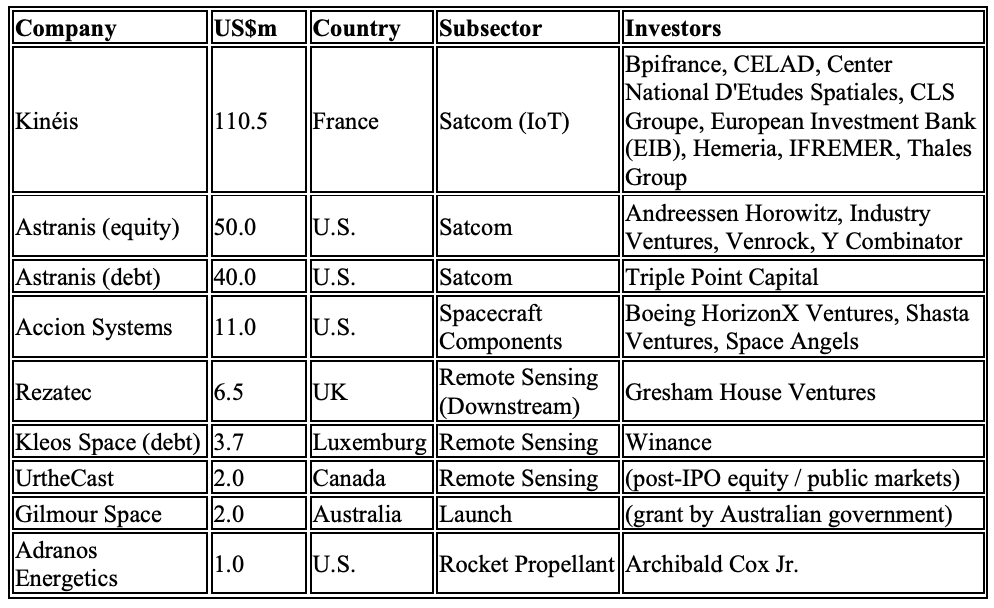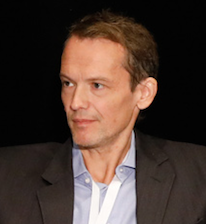 Just like in January, we have not seen any mega-rounds by large startups yet in 2020 – but this will likely change soon, given market rumors of SpaceX seeking to raise US$250 million. In addition, through our day-to-day work, we are aware of a number of other fundraising rounds likely to close soon. We are also watching any potential movement on the part of now publicly-listed Virgin Galactic, given the extraordinary run of its share price since its IPO.
Raphael Roettgen provides financial advice to and invests proprietary capital in space companies as a managing director and founder of E2MC. He also advises institutional investors and governments on space. Previously, Raphael has held senior roles at global investment banks and hedge funds and was also a fintech entrepreneur in Brazil. He holds degrees in finance from Wharton, machine learning from PUC-Rio and space studies from the International Space University, as well as the CFA and FRM charters.