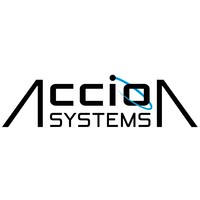 Accion Systems announced on 4 February 2020 that it is raising US$11 million in Series B funding in a funding round co-led by Boeing HorizonX Ventures and Shasta Ventures. This Series B round brings Accion's total funding to date to US$36 million, which includes US$14 million in U.S. Department of Defense and NASA contracts.
The new capital will be used to ramp up production of Accion's next-generation product and to expand hiring.
Accion describes itself as an in-space propulsion system pioneer. It was spun out of Massachusetts Institute of Technology (MIT) in 2014, Its TILE (Tiled Ionic Liquid Electrospray) propulsion system aims to increase the lifespan and maneuverability of satellites and other vehicles in space. Leveraging a non-toxic, ionic liquid propellant and postage stamp-size thrusters, the TILE system is smaller, lighter and more cost-effective than traditional ion engines.
"At the size of a postage stamp, our propulsion system is re-writing the rules of smallsat navigation and maneuverability," said to Natalya Bailey, CEO of Accion Systems. "We're excited to ramp up production and offer our clients benefits such as extending mission lifetime, station-keeping, and de-orbiting capabilities."
Boeing HorizonX is an innovation and venture organization within Boeing. Its goals are to discover, shape, and accelerate the next generation of game-changing ideas, products, and markets through ventures investments, partnerships, and trend discovery.
"Accion's propulsion system brings new capabilities to satellites, space vehicles and ultimately, our customers," said Brian Schettler, senior managing director of Boeing HorizonX Ventures. "Our support of Accion supports Boeing's leadership in adopting next-generation technologies to advance satellite capabilities."
"Only sixty satellites were launched during the first nine years of space exploration, but now there are that many smallsats launched in a single mission. A new approach to in-space propulsion and smallsat mobility is in order, and I believe Accion has the solution," said Rob Coneybeer, Managing Director at Shasta Ventures, which led Accion's Series A funding round and sits on Accion's Board of Directors.
Accion Systems has several launches already scheduled for 2020, including collaborations with student organizations at the Irvine CubeSat STEM Program in Irvine, CA and BeaverCube, an educational mission led by MIT to introduce University students to aerospace science and technology through designing a 3U CubeSat.