SpaceWatch.Global asked its staff and contributors to review 2019 and provide an outlook into 2020. These personal reviews are being published during the holiday season. This is Ksenia Synkova of SpaceWatch.Global.
by Ksenia Synkova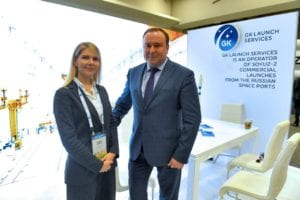 As we reflect on 2019 and look forward to a New Year, I would like to share my selection of the most important events from the past 12 months and to express my gratitude to our readers. 2019 was an exciting year for SpaceWatch.Global. We closed many new friendships, delivered an incredible number of stories, articles, and interviews to our readers, doubled the number of our readers, and expanded our ecosystem of peers and partners. There were significant successes in different areas of the industry, as you might expect, with a mission as big as ours.
Here is a look back at some of the highlights from 2019.
China – the New Space Power
2019 began with a massive milestone for China, which positioned the country as one of the leading space powers on 3 January, Chang' e-4 lunar probe turned to be the first spacecraft that landed on the far side of the Moon, that is known as the mostly unexplored side of the Moon.
United States Announce Its Return to the Moon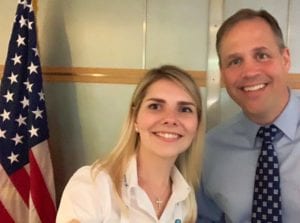 On 26 March, during the fifth meeting of the National Space Council, Vice President Mike Pence announced on the U.S. President's behalf that the nation "will return American astronauts to the moon within the next five years." Two months later, NASA Administrator Jim Bridenstine presented the new programme's name – Artemis, the twin sister of Apollo.
First Image of a Black Hole
On 10 April, astronomers turned our imagination into reality by snapping the first image of a black hole, a deep, dark, and mysterious abyss that we can explore for the next couple of years.
The Historic Achievement by the UAE
On 3 October, Sheikh Mohammed Tweeted the safe return to Earth of the first Emirati astronaut, Hazzaa Al Mansoori, after completing his eight-day historic mission aboard the International Space Station. The spacecraft undocked from the ISS and landed in the southeast of Dzhezkazgan in Karaganda Region, Kazakhstan. Link: HERE
First All-Female Spacewalk
Also in October, NASA astronauts Jessica Meir and Christina Koch made history by completing the first all-female spacewalk. During their seven hours of work accomplished outside the ISS, Jessica and Christina took a few minutes to take a call from U.S. President Donald J. Trump, who congratulated them on this historic mission.
Elon Musk is Going to Mars: SpaceX Tests Early Prototype of Starship
SpaceX is launching spacecraft into orbit for government and commercial customers. Elon Musk's Starship represents a fully reusable transportation system designed to carry both crew and cargo to Earth orbit, the Moon, Mars, and beyond, that is confirming his ultimate goal to colonize Mars and make life multi-planetary.
Starlink Internet Takes Shape

SpaceX started to build a satellite constellation, named Starlink, aiming to provide the globe with low-cost, high-speed broadband connectivity. SpaceX launched 120 satellites in the past year and hopes to roll out Starlink internet service in the U.S. in 2020 and then expand into other markets. Besides SpaceX, there are other companies, such as Amazon and Softbank-backed OneWeb, that are also trying to provide an affordable consumer network from space. These developments create billions of dollars in revenue expectations, which also means that it will cost billions of dollars to make it work.
Virgin Galactic Goes Public
Space tourism becomes trend number one according to travel trends for 2020. In October, Virgin Galactic became the first space tourism company in history to make a stock market debut. After significant delays and setbacks, Virgin made its second successful test flight to space. Sir Richard Branson plans to start flying customers in 2020 to enjoy a few minutes of weightlessness and magnificent views for approximately U.S.$250,000 per passenger.
Investment Opportunities
Morgan Stanley predicts a promising future for the space industry, projecting revenues of more than U.S.$1 trillion over the next two decades. Currently, the estimated revenue of the sector is assessed at U.S.$350 billion. Link: HERE.  The Silicon Valley investor Tess Hatch (Bessemer Venture Partners') told CNBC in an interview: "It's absolutely a viable industry to invest in, just like software." Link: HERE and HERE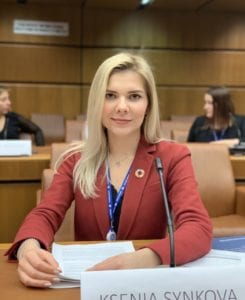 That's a wrap from me, but I would like to finish my review with the words of NASA Administrator Jim Bridenstine: "2019 will be remembered as the year the Artemis program really became a reality with real spaceflight hardware built, U.S. commercial and international partnerships standing behind it, and hardworking teams across NASA and the world coming together like never before to quickly and sustainably explore the Moon and use what we learn there to enable humanity's next giant leap – sending astronauts to Mars."
And again, I was able to confirm that I've made the right choice by joining the space community and working on the common goal that allows me to collaborate with the most innovative and inspirational soulmates from around the globe. Despite the difficulties and failures we face in space exploration, we had a fantastic year! The journey is only at the beginning, and I am glad to be a part of it.