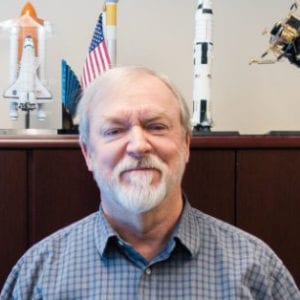 TriSept Corporation has announced that it has been selected as a preferred provider to support NASA's third round of CubeSat missions with dispenser hardware and integration services.
As part of a five year, $18 million NASA indefinite delivery indefinite quantity (IDIQ) contract, TriSept will be considered for CubeSat mission integration services and dispenser hardware procurement in support of upcoming CubeSat launches through 2025.
The award follows TriSept's successful launch integration for the NASA VCLS ELaNa XIX mission that lifted 10 CubeSats into orbit aboard a Rocket Lab Electron from Mahia, New Zealand in December of last year. Finishing up programs under the previous IDIQ contract, TriSept is also set to lead the launch integration for NASA's VCLS ELaNa XX mission on the Virgin Orbit Launcher One rocket in 2020, an 11-cubesat manifest that marks the first official NASA operation aboard the new launch vehicle.
NASA's Launch Service Program will also look to TriSept to provide integration support to the ANDESITE CubeSat which is scheduled to launch on a Rocket Lab Electron launch vehicle early next year.
"TriSept is honored to have the opportunity to continue providing launch integration and hardware procurement support for NASA's CubeSat launch support needs that continues opening the door to more space access and a growing number of important and diverse missions," said Rob Spicer, TriSept CEO. "Our experienced launch integration and management teams look forward to extending our collaborative relationship with NASA's Launch Services Program and stand ready to help enable upcoming programs under this latest IDIQ contract."