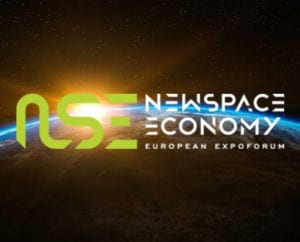 The first NewSpace Economy (NSE) Forum took place between December 10th and 12th with a total of 2,700 registered attendees, 140 exhibitors and 184 speakers amongst the most influential world experts in the space sector. The event featured 60 vertical sessions on data analytics, future markets, new mobility, new finances and services, and 11 additional events. SpaceWatch.Global's Tiziana Casinelli spoke to Ing. Piccinetti, CEO and Managing Director of Fiera di Roma, who conceived and hosted the event.
Mr. Piccinetti, you spearheaded the development and organisation of the NSE Forum 2019. How did the idea for the event come about and how difficult it was to implement it?
The idea dates back three years ago, when I started to work for Fiera di Roma and its shareholders offered me the opportunity to relaunch the venue.
Fiera di Roma, like all the other venues in Italy are not private, but belong to the regional government, the Chamber of Commerce, or to the Municipalities. At the point where I took over, Fiera di Roma was on the verge of bankruptcy. I accepted the offer as my next professional challenge. I started from zero, developing a business plan that would see the creation of new exhibitions for new business areas. I analysed the characteristics of the territory and its local industry in order to make any new exhibitions relevant to the local territory.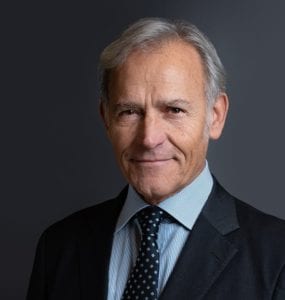 The idea of the NSE Forum stemmed from three main considerations. The first was the international nature of Rome. Rome is obviously known as the "Eternal City" with more than 25 million tourists every year, but is also highly significant because we are the city that hosts the most UN organisations in the world, after New York and Geneva. Secondly, Lazio represents the entire aerospace industry supply chain from conception, to software development, to launch capabilities. Lazio alone produced over 5 billion euro in turnover last year through more than 250 companies of all sizes. 30% of this turnover is produced by small and medium enterprises and I wanted to give them the right visibility. The third consideration was that, personally, my dream was to study new concepts and new ideas, related to space. Nowadays we are all fascinated with space, and most of us do not know that a lot of our everyday lives depend on technology developed in space, from agriculture to medicine. My idea for this exposition had to do with my objective to boost the business of small and medium enterprises, to help them to operate and cooperate in this industry, which has such a promising future.
You have also had enormous experience at Olivetti, at the very beginning of the information technology revolution. What do you bring from this experience into your current managerial style?
There are a lot of things. First of all, I'm an electronics engineer, and when I studied electronics there were very few electronic tools developed and used as everyday technology. For example, I started my professional career in Olivetti one month before the first faxes made their appearance in work environments. Olivetti gave me a lot and taught me a lot: to drive the realisation of an idea in business but also in life. However, the most important thing that Olivetti taught me was how to manage a company from the social perspective. Our goal is of course to do good business and not to lose money, but just as important is the need to maintain a highly positive and sane social environment. It's not all about making money. To have the best performing employees, you must instill the right social environment.
After Olivetti, I worked for private equity funds, managing a lot of companies around the world not only in Italy but in Asia, Russia and South America. In Fiera di Roma, my duty is to support the development of both the economy and the social aspects of the territory. The way in which I manage the human resources of the Fiera di Roma is very important to me. I think also private companies shall be guided by this star.
The first NSE has been a huge success. What is your perspective on how the event has gone and what are your hopes for the future?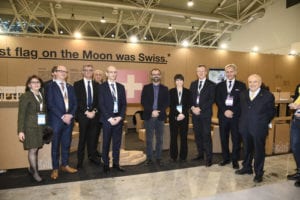 Thank you very much, Tiziana, because hearing your words confirms to me that we are on the right path. Frankly speaking, making exhibitions is not easy because behind that 3-day event there is one and a half years of very hard work. We had to talk with the stakeholders, partners, all the governmental institutions involved in space. We've been in USA and the rest of the world to try to bring in as many stakeholders as possible. After the success of this first event there is a lot of hard work waiting for us, as we are going to continue with the event into the future.
Excellent news! Can you disclose the dates of the second edition?
Yes, we know that the second edition of NSE will be held from 9th to 11th December 2020. The most important thing is that the companies involved give good feedback and tell us that we are getting in right. This is even more important when companies that couldn't participate in this first event tell us they're going to participate next year.
Companies like the underlying idea of the NSE Forum to gather medium and small companies, including the ones that do not work in the aerospace environment at the moment, but which observe it and could potentially become a part of the space community. This is going to be our goal for 2020. I think we are on the right path. We've got speakers from around the world. We've got very good partners like ESA, Israeli Space Agency, Italian Space Agency, and  more than 45 space agencies from around the world.
I interviewed the Managing Director of ANAVS that signed a very important contract during the event so would you say that NSE has been also an onsite business enabler? What did you do to make this happen?
We organised B2B and guided B2B and I'm very satisfied by the outcome. We must also thank the media for their fantastic interest and support, both Italian and international. Thanks to their support, next year we're going to have much more exhibitors and many new companies of all sizes. This is very important to me as I wish to reach out to as many small and medium entities that are not yet in space business.
Thank you very much, Dr. Piccinetti. And we'll look forward for the next appointment with NSE Forum next year here in Rome.
Thank you!