The NewSpace economy is drawing increasing attention and SpaceWatch.Global is following this new area with much interest.
Opening a series of articles dedicated to this topic, Patrick Henkel, Founder and CEO of ANavS (Advanced Navigation Solutions) talks about his personal experience and his company, located in Munich, Germany with SpaceWatch.Global's Tiziana Casinelli.
ANavS develops positioning systems for accurate localization, attitude determination and generation of real-time maps. High precision and reliability are achieved through a sophisticated sensor fusion. The broad range of applications includes surveying as well as autonomous driving of robots, cars, vessels and drones.
Good morning, Dr. Henkel. Can you share with us your experience as the founder of a start-up and give us some insights into the technical aspects of your company.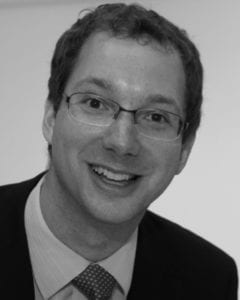 ANavS stands for Advanced Navigation Solutions. I founded the company in 2011. We develop accurate positioning systems using GNSS receivers, inertial sensors, barometers, wheel odometry, ultra-wideband, camera, LiDAR and radar data. Our technology supports a broad range of applications, which range from surveying, automation and robotics to the automotive, maritime and aerospace industries.
What was been your outcome of your participation at the NSE Forum?
The NSE Forum was a great success for ANavS. I was invited to be a panelist at ESA's booth to present our MUSE project on Multi-Sensor, Multi-GNSS and Multi-Frequency RTK Positioning for Autonomous Driving. I also had fruitful discussions with many other companies. I met Nikolaos Tsagarakis, a very famous senior scientist and principal investigator of the Humanoid Design & Human Centred Mechatronics (HHCM) at the Italian Institute of Technology (ITT). We have talked about the continuation of our cooperation and he ordered the LiDAR-option for our positioning system directly at the NSE Forum. All excellent news for ANavS!
Was it complicated for you to start your company? Has it been a long journey to reach this moment?
We were very lucky and had the right focus at the right time. I had an academic career before starting ANavS, which also enables us to qualify to receive public funding from the German Federal Ministries, the European Space Agency and the European Commission. This public funding is particularly essential for autonomous driving since there are more than 5 years between the product development and the return of investment.
How many people do you count in your company in total?
We currently have 25 people working for the company.
Do you have also outsource to companies that collaborate with you or everything is done in-house?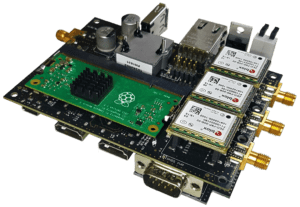 We haven't outsourced a company at this stage, but we have outsourced the production and assembly of the printed circuit boards (PCBs). Otherwise, we do everything internally. We develop the circuit diagram, the layout of the board, the firmware, the sensor fusion framework, and of course also the positioning software with our patented algorithms. We also built an ANavS Wizard for an easy installation and operation of our positioning system.
Is there a message you would like to pass on to those that are looking to move forward in the new space economy?
Just do it. Build up your company according to your dreams! Build a good team, acquire some key customers to finance your development, apply for public funding to build your own products, apply for patents and present your product at conferences and exhibitions. It might also help to bear in mind that as a small start-up, you are much more flexible than most big companies!
SpaceWatch.Global thanks Dr. Patrick Henkel of ANavS for the interview!