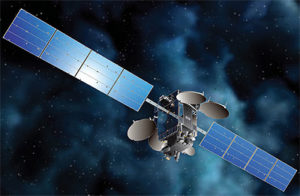 Azercosmos and CaspianSat, the company that offers offshore telecommunication services, signed a partnership agreement. According to the agreement, CaspianSat will provide telecommunications services to the vessels operating in the Caspian Sea, the Black Sea and the Sea of Azov, the Persian Gulf, the Volga river, and Eastern part of the Mediterranean Sea, using the resources of Azerspace-1 and Azerspace-2 satellites.
Solutions covering basic telecommunications requirements such as internet, telephony and TV broadcasting and other additional services on vessels are offered by CaspianSat over Azerspace-1 and Azerspace-2 since October 2019.
Operating since 2014, Azerbaijani company CaspianSat specializes in providing satellite telecommunications services to the vessels/ships and rigs in the Caspian Sea. Solutions provided by CaspianSat work where traditional communication is difficult or impossible. CaspianSat provides advanced telecommunications solutions and has an experience of creating complete remote offshore communications networks to meet the needs and requirements of local and regional maritime businesses, offshore oil and gas operators and their service providers, encompassing broadband, data, voice, and video communications.