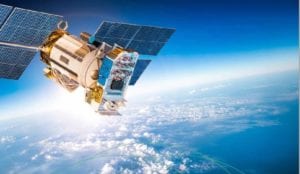 The Federal Minister for Industry, Science and Technology Karen Andrews has announced the success of the SmartSat Cooperative Research Centre (CRC) proposal led by The University of South Australia and Nova Systems.
Positioned to propel Australia into the global space industry, the SmartSat CRC initiative is a collaborative research and development effort, providing significant opportunities for the Australian Space industry.
The centre has 74 participants contributing $167 million adding to the federal government's $55 million spend.
Focusing on advanced satellite communications, connectivity and earth observation, the centre will be based in Adelaide, Australia's "Space City" alongside the Australian Space Agency and will cement Australia as a future leader in the global space industry.
In sharing the news, Chief Executive Nova Systems ANZ, Mr Steven Robinson highlighted the significant impact the CRC would have in Australia, building sovereign space capability, creating business and employment opportunities, driving innovation, and strengthening the economy.
"It is exciting to be at the forefront of an Australian Space industry milestone. We have already seen overwhelming support and collaboration for the CRC from industry leaders and world-renowned research organisations."
"The CRC is another step towards the enhancement of the capability and competitiveness of the Australian space sector, providing an opportunity for the next generation of space companies and technologies."
Mr Robinson also recognised Australia's growing space industry as an inspiration for young Australians to pursue a career in STEM, an area Nova Systems is deeply committed to through their delivery of specialist capability training.
The Australian Space Agency's goal of creating a $12billion Australian space industry, generating an extra 20,000 jobs by 2030, is in reach with the largest R&D investment into Australia's space industry to date.
Nova Systems signed a Statement of Strategic Intent with the Australian Space Agency in December 2018. The statement demonstrates Nova Systems commitment to the Australian Space industry and development of sovereign space-based capabilities.
In support of their commitment, Nova Systems recently obtained Spectrum licences for a range of frequencies within the satellite spectrum from the Australian Communication and Media Authority. The licences are set to bolster the Australian space economy by supporting satellite users in several innovative ways.
The SmartSat CRC will ensure Australia can execute a technological leap-frog to deliver smart satellite systems that are Australian designed, owned and operated and that will deliver the nation real-time connectivity, surveillance and sensing capability over land and sea, earth observation data to monitor climate and development, and the power to drive industry innovation and the growth of the Internet of Things.