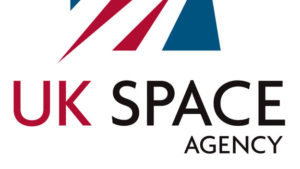 UK Science Minister, Chris Skidmore,  has announced that new national space funding worth £7 million will ensure UK scientists play a leading role in a new space weather mission. The Solar wind Magnetosphere Ionosphere Link Explorer (SMILE) mission will study how the solar wind interacts with the Earth's magnetosphere, which can impact on satellites, power grids and communications networks integral to our modern lives.
The new funding from the UK Space Agency brings the total UK investment in the SMILE instruments to £10 million and will build on the significant expertise found in universities across the country in the design and development of cutting-edge space science.
The Science Minister also announced the UK's agreement with partners including the European Space Agency in a second mission, called Planetary Transits and Oscillations of stars (PLATO), which will search for Earth-like planets orbiting alien stars.
The UK Space Agency has invested £25 million in innovative science for the PLATO mission, scientifically led by the University of Warwick.
"These two exciting space missions are brilliant examples of the UK's space industry's innovation and expertise," said Skidmore. "Space weather – such as solar wind – is a potential threat to our communications systems here on Earth so this research examining how the wind interacts with our planet's electromagnetic system is important. Meanwhile, work to discover Earth-like planets around other stars may eventually lead to us answering the question of whether extra-terrestrial life exists. This £35 million of space science funding is part of our ambitious Industrial Strategy, boosting research investment and helping the UK's space sector to thrive."
National funding for these missions is in addition to the UK's regular contributions to the European Space Agency's science programme.
"The UK's involvement in the instruments onboard both of these missions underpins our separate industrial investment in SMILE and PLATO through our ongoing membership of the European Space Agency," said Chris Lee, Chief Scientist at the UK Space Agency. "SMILE is a prime example of scientific innovation underpinning the broader economy with real-world applications while PLATO's innovative design is a game changer in Exoplanet science and our investment will ensure UK scientists and engineers will be leading participants in all aspects of the mission."
The UK funding is to develop a Soft X-ray Imager (SXI) instrument, being led by the University of Leicester, with scientific mission leadership at UCL Mullard Space Science Laboratory, and support from the Open University, ahead of launch in 2023.
Rare extreme space weather could disrupt modern technology by causing geomagnetic storms affecting satellite navigation, shortwave communications and power grids. A recent ESA study estimated the potential socio-economic impact in Europe from a single, extreme space weather event could reach €15 billion. Much of this disruption could be avoided through accurate forecasting.