Japan's New Space scene is little known and understood outside of Tokyo, despite the emergence of some interesting startups such as iSpace and Infostellar to name just two as well as some big Japanese government announcements about supporting startups in the space sector. SpaceWatch.Global reached out to Masashi Sato, a Senior Consultant at the Nomura Research Institute Ltd. (NRI) in Tokyo and a leading expert on the Japanese space startup scene, to find out what the current state of play is and what the future holds.
How would you characterize the current state of the Japanese commercial space sector – or New Space? Is it healthy and strong, or weak and in need of improvement?
Compared to the U.S., Japanese commercial space is falling behind. We may somehow compete with Europe but they also are ahead of us. However, New Space in Japan has a few unique factors: distinctive startups and large-corporation-startup partnerships. The government also focuses on fostering space businesses. These factors help Japanese New Space to keep growing and, in this sense, I say commercial space in Japan is currently healthy.
What in your view accounts for the rapid rise of the Japanese New Space sector? What event, or series of events, and policies led to this rapid rise?
First, in the mid-2000's, a few space startups emerged in Japan and in the 2010's its numbers have boomed; the first-generation startups were launched by university professors or legacy-space engineers, but the companies that came in the 2010's are made by young professionals who have a business background or overseas experience.
Second, having been watching such an independent startup movement, the government, especially the Cabinet Office (CAO), started taking the lead in industry development to boost the rapid growth of the industry in around 2015. "Space Industry Vision 2017", which was published by CAO in May 2017 (I had supported CAO to make this paper on behalf of NRI), had a great impact on Japanese industry since this government policy guideline depicts: (1) the problems of the past Japanese legacy space as an industry, and (2) various concrete views and concepts of New Space which the nation should focus on, such as the interaction of Artificial Intelligence (AI), Internet of Things (IoT), and Big Data with space tech, for instance. This document also strongly refers to creating a startup ecosystem in the space industry. CAO also passed two space-industry-related bills in 2016. These government actions attracted interest from the market and wider society to be more aware of space business.
The Japanese government has recently created a fund to support Japanese commercial space industry. In your opinion, has this been a success?
It has not been even one year yet since the fund was declared by Prime Minister Abe. On top of that, many in the Japanese media often mistake Abe's concept as a government-backed fund, but that is not correct. The "100 billion Yen investment" [approximately U.S.$883 million] is just a magnificent "policy concept," rather than a direct funding programme, to induce more government and private capital into the space industry. "S-Matching" is one of its programmes in which CAO operates as a matchmaker building a consortium of investment banks, VCs, and other funding bodies to match them with space startups. However, we may have to wait until the number of actual funding entities in the space field gets bigger and actual deals to occur more often.
Just to follow up, the Innovation Network Corporation of Japan (INCJ) and the Development Bank of Japan (DBJ), both quasi-governmental investment banks, play very important roles in high-tech startup businesses and space is of course included as one of them.
Is there a danger that this approach unfairly picks winners and losers in the Japanese commercial space sector? How can this eventuality be prevented?
There are always controversies about fairness of the government when it fosters industry. This can be also applied to the space industry. In my view, especially in the early stage of an emerging realm, the industry needs to have a small number of, but quite outstanding, startups that could lead and raise the whole industry. NASA has fostered SpaceX through commercial-off-the-shelf (COTS), Commercial Resupply Services (CRS), and other programmes and this fact was actually a very important basis for New Space in the U.S. Japanese governments may want to have a similar mindset.
Other than the government policy concept, what is the state of private investing in the Japanese commercial space sector? What can be done to encourage more private investment?
VC funds for space startups have been growing quite significantly and have reached around JPY20 billion [approximately U.S.$176.6 million] in total so far. An interesting case is iSpace, a Google Lunar X-Prize finalist company, with its Series-A funding round earning the largest amount among the world's space startups at the Series-A stage: JPY10.35 billion [approximately U.S.$91.4 million].
To encourage this momentum, we should encourage more Japanese-large-corporations' funds and investment from overseas (Silicon Valley money for instance).
In the latter case, Infostellar from Tokyo could be one of the good examples since one of their leading investors is Airbus Ventures.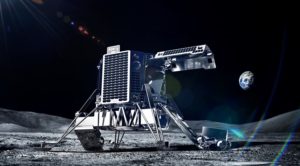 There seems to be a geopolitical impetus behind the recent rise of the Japanese commercial space sector, especially from China and the United States – is there any truth to this?
Generally China is often a crucial issue for Japanese industry since their labour costs and pricing is lower than Japan and their technologies are rapidly developing. This could be applied to space business too.
Is there another danger that this geopolitical impetus becomes an unintentional objective for Japanese New Space, undermining the overall commercial viability of the sector?
I cannot tell for now.
Do you think the Japanese commercial space sector compares well to that in China?
Still unknown for now. There is some news about the rise of New Space companies in China such as OneSpace, iSpace, Landspace, and Chang Guang Satellite Technology. I also see some of their technologies are very cutting-edge, such as real-time remote-sensing video satellite, for instance.
However, their business models are so far unknown and I am not sure how much they look at the global market outside of China and how they will develop it. I need more information about the Chinese New Space. If they do look beyond China, they could be a threat not only for Japan but also for the U.S., Europe, India, and Russia in terms of commercial competitiveness of launch vehicles and satellites.
It's been said that Japan's historical strength in manufacturing is an advantage for the Japanese commercial space sector since it provides an advantage in terms of cost – is this true, and if so, how and why?
This element is one of the important strengths that Japanese space industry boasts about, however this could not be necessarily a core value to win in this New Space era.
As many New Space companies in the U.S. and other countries focus on technologies of low-cost but adequate-quality and economy of scale, the way the Japanese space industry has traditionally taken, in which higher-grade and well-tailored goods and services are its core value, might not work well to compete in this worldwide New Space trend.
Moreover, it is still not very common in Japan for space startups to collaborate with larger-size manufacturers, as is the case with OneWeb and Airbus.
Therefore, it is somewhat difficult to say that new technologies developed by Japanese startups enjoy scale of economy because, in general, they are not good at mass and rapid production. If startup-large corporation partnerships become more common in this country, we may have the balanced advantage of high quality and cost as you mention.
You have been quoted as saying that the Japanese commercial space sector is very good at engineering, but is not necessarily addressing the needs of the market. Can you provide more details about what you mean by this?
I pointed this out not only about Japanese space engineers. It's a very common issue that the whole space industry around the world is still having. Planet, for example, have suffered from finding out market needs since they are basically a large team of engineers and not very much good at communicating with other industry fields (I name them "user industries").
However, Planet was able to become one of the leading players not only because they could launch 100-plus satellites in a short time but also because they somewhat rely on partnering companies who are capable of addressing the needs of the user industries; Orbital Insight is one of the most typical partners in this sense. Orbital Insight has brought in ideas to harness space tech with finance, energy, agriculture, and other industries and therefore the value of Planet's Doves has been recognized by the markets. Google Cloud and Amazon Web Services have also played a key role to connect such a gap between space and non-space industries by providing their digital platform with players in different fields.
Cross-industry collaborations are not that standard in the Japanese space field yet. We want to accelerate "gap-filling".
So what should Japanese companies be doing differently to address the needs of the market?
As I've mentioned, collaborative partnerships are a way to get closer to the market; it's better to cooperate with space industry and non-space industry players.
Prime Minister Abe wants to double the size of the Japanese space industry by the early 2030's – is Japan on course to achieve this?

It is a little too early to examine it, but at least the number of space startups has been increasing and the amount of funds to startups has also been getting larger. In that sense, we are going forward.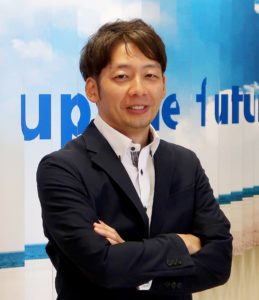 Masashi Sato is a Senior Consultant (Manager) at the Nomura Research Institute, Ltd., in Tokyo, Japan. As a professional management consultant at NRI, Masashi works mainly on space industry and startup development with government and private sector companies. During his Master's Degree, he studied planetary science and analyzed data from the Subaru telescope. He has a B.S. from the University of Tokyo (2001), a M.S. from the Graduate School of the University of Tokyo (2003), anda Master of Public Policy from the University of California, Los Angeles (2013). He is an expert member of both the "Committee of the Future Vision of Utilizing Space" and the "Taskforce of Opening-up Space" by the Ministry of Internal Affairs and Communication. He is also the COO/Director of SPACETIDE Foundation.