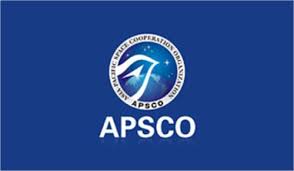 As part of the 10th anniversary celebrations of the Asia-Pacific Space Cooperation Organisation (APSCO), China intends to promote satellite imagery sharing with other member states for applications such as urban planning, disaster monitoring and assessment, as well as resource management and surveying.
"We will construct the Data Sharing Service Cloud Platforms by using existing and potential co-developed satellites to serve these purposes," said Li Xinjun, secretary-general of APSCO, at a forum commemorating the founding of APSCO on 14 November 2018, and quoted by Chinese news agency Xinhua.
APSCO is headquartered in Beijing and comprises eight members — China, Bangladesh, Iran, Mongolia, Pakistan, Peru, Thailand, and Turkey. Indonesia is a signatory member, Mexico is an observer, and Egypt is an associate member.
APSCO is an international organisation that offers space and satellite technology support for countries in the Asia-Pacific region, in particular developing countries, so that they can peacefully use outer space in order to stimulate social and economic development, according to comments made by Chinbat Baatarjav, the chairman of APSCO Council, at the forum.
"By pooling up and sharing financial, technological and human resources in space science, technologies and applications, APSCO has effectively promoted multilateral cooperation to facilitate capacity building for its members," said Baatarjav, who is also chairman of the Communications and Information Technology Authority of Mongolia.
Baatarjav said that over the previous ten years, APSCO had built six cooperative networks, including the Data Sharing Service Platform Network, Space Segment Network and Inter-Connection of Ground Systems, Ground-Based Space Object Observation Network, Disaster Monitoring and Management Network, Space Application Network, and the Education and Training Network.
Through the Data Sharing Service Platform Network, for example, more than 8,000 satellite images collected by nine Chinese civil Earth observation satellites have been shared for free with other APSCO member states for geospatial applications that include research, disaster management, as well as environmental monitoring and assessment.
APSCO has also carried out 13 cooperative programmes, including one that studies earthquake precursors in the ionosphere and another that will search for space objects with ground-based optical telescopes and that has just completed the first-phase of its construction.
"Space programmes usually involve high technologies, high risk and huge investment, which means it is difficult for most nations to reach their space goals individually. Regional cooperation is the best way of bridging the technology and financial gap," Secretary-General Li said.
"Most space infrastructure running in orbit around the Earth is easy to be shared by countries in different regions, and the benefits can be multiplied by networking the ground stations allocated in different places," he added.
According to APSCO's Development Vision 2030, the international organisation will also help with the distribution of BeiDou-compatible satellite navigation terminals in the Asia-Pacific region, as well as the systematic sharing of satellite imagery.
APSCO will also build new networks to offer satellite monitoring services for crop growth, transportation, and logistics, and demonstrate the application of space technologies across the region.
It will also explore the construction of a disaster monitoring, mitigation, and emergency response network to reduce the loss of life and property in member states resulting from natural disasters using information collected by remote sensing, meteorological, and positioning, navigation, and timing (PNT) satellites.
APSCO will also continue to promote its Joint Small Multi-Mission Satellite (J-SMMS) constellation programme as well as its Student Small Satellite Project (SSSP), and begin second-phase construction of a number of key projects.
Furthermore, the organisation will continue to help build human capacity through various education and training activities, that include new cooperation agreements signed with Chinese universities such as the Harbin Institute of Technology, in Heilongjiang Province; Northwestern Polytechnical University, in Shaanxi Province; and Beihang University in China's capital city.
APSCO has to date supported more than 200 students in achieving their Ph.D. and Master's degrees, and has provided training to over 1,000 people, with sponsorship from the China Scholarship Council.
"It is always better to teach a person how to fish than to give him some fish," Secretary-General Li said. "I believe space cooperation in the Asia-Pacific region will be more efficient, stronger, smoother and closer by 2030."