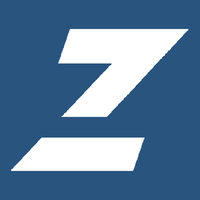 New Zealand startup ZENNO Astronautics, a satellite propulsion and software company founded by three students at the University of Auckland, has won a NZ$25,000 (U.S.$16,240) share of a NZ$100,000 (U.S.$64,950) total prize fund of the university's 2018 Velocity Challenge.
ZENNO Astronautics was founded in 2017 with the aim of developing a propulsion system for small satellites and a suite of software for mission planning, development, and operation.  Arts and commerce student Will Haringa and engineering students Max Arshavsky and Sebastian Wieczorek are its founders.
They plan to use their prize money to help them release their initial software product next year.
"Satellite software is lagging behind hardware in modularity and reusability. ZENNO is developing applications which rest on our highly precise orbital mechanics simulator," said Haringa. "Thorough orbital path knowledge allows us to better understand how much solar power is available to a satellite, its internal heat flow, and expected lifetime."
According to ZENNO's LinkedIn page, "ZENNO Astronautics is a spaceflight systems company solving key challenges in the burgeoning commercial space market, while working towards the optimisation of the nanosatellite bus. Our aim is to make space commercially compelling through propulsion systems that extend mission lifespans, and allow maximum time in optimal conditions. We focus on mission planning tools to effectively manage and optimise available resources, all while ensuring space is used responsibly and sustainably."
"We have identified growth potential stemming from our hardware and software in numerous applications, and aim to be a key player in propulsion, mission planning, space traffic management, space logistics, and on-orbit servicing," the ZENNO LinkedIn page adds.
ZENNO is also currently preparing a space debris mitigation plan for the first satellite to be launched by the University of Auckland.
"We look forward to acquiring flight heritage, strengthening our relationship with the New Zealand Space Agency, and facilitating space exploration nationally," Arshavsky said.
Velocity is New Zealand's leading student-driven entrepreneurship programme. Since its inception in 2003, alumni have launched more than 120 ventures, attracted over NZ$221 million (U.S.$143 million) in investment, created more than 600 jobs, and sold products and services into 37 countries. A record 95 teams entered the Challenge this year. It is open to students, faculty, and staff from the University of Auckland.
"The talent and passion that we've seen from this year's teams is truly exceptional," said Velocity CEO Matt Canham.