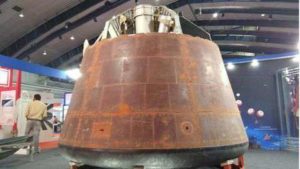 SpaceWatch.Global is proud to introduce its #SWGLQuickTakes, a new feature series for subscribers that takes a topical space issue and polls the leading experts to provide an in-depth yet quick views on the context and background of what is going on.
To start the series off, we asked three leading experts on the Indian space programme – Ajey Lele, Dinshaw Mistry, and Raji Rajagopalan – to provide their considered views on India's Gaganyaan human spaceflight programme announced by Prime Minister Narendra Modi in August 2018.

Group Captain Ajey Lele (Indian Air Force, retired) is Senior Fellow in the Institute for Defence Studies and Analyses (IDSA) in New Delhi and heads its Centre on Strategic Technologies.

Dinshaw Mistry is a Professor of International Relations at the University of Cincinnati in the United States, specializing in technology and politics, and nuclear, missile, and space programmes. 

Dr. Rajeswari Pillai Rajagopalan is Senior Fellow and Head of the Nuclear and Space Policy Initiative at the Observer Research Foundation (ORF) in New Delhi.
What do you think are the motivations behind the Gaganyaan programme?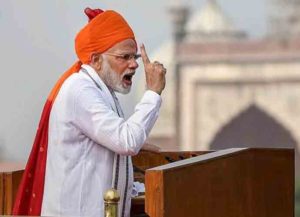 Lele: The project has been on the cards almost since 2004, and the purpose is to make progress in space science and undertake micro-gravity experiments and learn about astrobiology.
Mistry: The motivations are a combination of technology-push, international prestige, and scientific research.   It is well understood that coalitions of science and technology enclaves and political leaders unite to support high-technology ventures that may or may not have immediate economic and military spinoffs. High-technology ventures generate, or are perceived to generate, national pride and international prestige, and to boost a country's status in becoming the "nth" (typically among the first five to ten) country to develop a certain technology.  These motivations have driven the Gaganyaan mission.
Rajagopalan: India's space programme, starting way back in the 1960s, has come of age in some sense.  Having perfected the satellite launch segment to a large extent, ISRO's manned mission, Gaganyaan, is a natural corollary to its space programme. A manned mission was not a big priority for India but the interest in undertaking it is a welcome change as it is the best way to rekindle public imagination and get the younger generation interested in space and science.
What are the top three challenges and opportunities that the Gaganyaan programme presents for ISRO and India?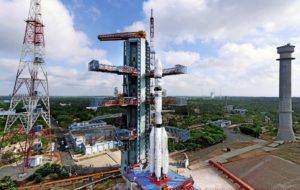 Lele: Among the challenges, ISRO must have its Geostationary Space Launch Vehicle (GSLV) in place, develop space module for human stay in orbit, and put a communication system in place.
Mistry: In terms of opportunity, the Gaganyaan will not generate immediate economic or military spinoffs. It will generate opportunities for scientific research.
In terms of challenges, the first and foremost challenge is to assure the safety of the mission. As I noted in my 2012 piece, China conducted four unmanned missions from 1999 to 2002 before sending its first human into space. ISRO would likely have to conduct three to four unmanned missions, that test the capsule and the launcher, before it can be assured about the reliability of any human spaceflight mission.
Rajagopalan: Space exploration is still a risky venture and so a manned mission presents that bigger a challenge, involving the safety of its astronauts. Long-term viability and sustainability of the manned mission is an issue because making it a feasible project economically and technologically will remain a long-term political and financial commitment.
Opportunities: increased cooperation with other spacefaring nations such as Japan, the U.S., and may be Israel. Gaining greater technological proficiency in areas that India had not paid much attention to until recently due to its preoccupation with missions that have more direct benefit for the society.
What does Gaganyaan do to ISRO's core identity as an agency known for promoting socio-economic development?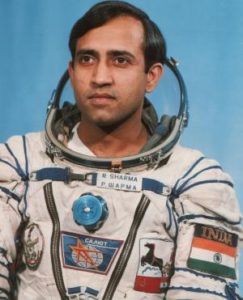 Lele: Gaganyaan should be viewed as an indirect way to enhance socio-economic identity of ISRO. Spinoffs would help in the long-run. Also, the project would create new jobs and will be attractive for foreign players to make investments.
Mistry: The Gaganyaan does not have immediate economic spinoffs, it is largely a scientific mission.
Rajagopalan: ISRO has, until now, by and large undertaken missions that have practical applications for its economy and society with direct developmental benefits.  But it has also undertaken a few missions that demonstrate India's more advancing and sophisticated capabilities including the Mars mission that remain important in the context of gaining greater visibility. These are pertinent for both the global governance debates on commercial space activities.  India has had to do such missions to reflect its growing prowess in a cost-effective manner.  However, the astronauts who will be part of this mission will conduct certain experiments too, which could enhance the scientific understanding but ISRO has not released any details as of now.
What should come after Gaganyaan's initial missions?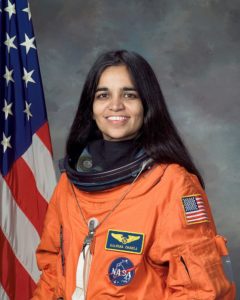 Lele: A boost in research and development – innovation attracts international attention and creates more markets.
Mistry: Ideally, Gaganyaan should test its technologies in at least two to three unmanned space flights. Thereafter, a manned Gaganyaan mission would be feasible in terms of safety. And what comes next after a first manned mission is an assessment period to assess the costs and benefits of future missions.  As scholars Paul Musgrave and Daniel H. Nexon noted in a recent International Organization article, countries often invest in costly projects that they expect will not yield appreciable military or economic benefits—and when they examine the costs and benefits, the costly projects are ended.
Rajagopalan: Solidifying its base as a major spacefaring power will be an important consideration. More similar missions that will ensure that the technology matures and that it gets certainty doing such missions including the launch vehicle, training, but over the medium-term, India should aim at a longer-term presence in space, deploying people for longer-term in space station in the future including in the International Space Station (ISS).
SpaceWatch.Global is grateful to Group Captain Lele, Professor Mistry, and Dr. Rajagopalan for their #SWGLQuickTakes.