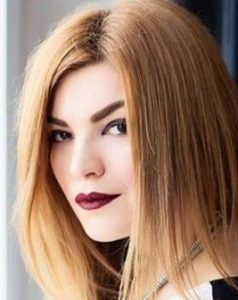 By Dr. Olga Stelmakh
Space activities are risky and challenging by their nature due to their reliance on highly sophisticated technologies, and the impact of a variety of factors on their successful conduct and significant investments at stake.
However, we have been accustomed to such activities being performed by traditional, OldSpace actors (those who have been around from the dawn of the space era, namely states and international governmental organisations – IGOs), whereas today this is changing beyond all recognition with non-traditional, NewSpace players entering the fray. Over the past six decades of the space age we have observed a paradigm shift – a change from purely governmental-driven space exploitation to a predominantly commercially-oriented use of space.
NewSpace appears to be completely new phenomenon, a  value-building driven mindset, philosophy, and culture in one movement. This evolutionary and transformational thinking strives for a new frontier that revolutionizes OldSpace. Therefore, what we currently see is a transposition of the game theory of the relationship between NewSpace and OldSpace actors where the conquering of niches in this fast-growing space market is opposed by an established oligopoly with limited opportunities for newcomers to enter it.
For entrepreneurs who mainly form the cohort of NewSpace actors, space is a mix of personal challenge, passion, and their particular business case. Behind the scenes three categories of NewSpace actors come in play: 1) experienced, successful entrepreneurs striving to add space to their portfolio; 2) young, highly ambitious people having an idea that forms the basis of space start-ups; and 3) space angel investors and space-focused venture capitalists.
However, with regard to NewSpace actors, the question that arises is not only about them as such, but primarily about the non-traditional space activities they conduct that, due to their unprecedented nature, remain mostly in legal limbo. Such activities lack the appropriate regulatory environment that would create legal certainty, thus ensuring their orderly and predictable conduct.
These include the following non-conventional space activities:
New modes of space transportation (including new approaches, e.g. reusability)
Launching of large constellations of small satellites
Space tourism and settlements in space (including commercial space stations, habitats, modules etc.)
Space resource utilization
Additive manufacturing in space
Rendezvous and proximity operations for on-orbit servicing (e.g. robotic servicing capabilities, maintenance, and refueling) and active space debris removal
New business models that derive from problems that space activities face.
As of today these non-traditional space activities are governed by the general principles of international space law, such as the 1967 Outer Space Treaty, without any differentiated approach or tailored legal provisions applicable to them.
As OldSpace actors are primarily states, they have a direct impact on the regulatory environment in which NewSpace actors operate. More precisely, they have the whole scope of powers and legal tools to govern space activities in a way that is favourable to them and their governmental organisations. It is up to states to define the way they want to authorise and continuously supervise their domestic space activities, including those of the private sector.
A governing space framework should be comprehensive and proactive in paving a certain legal way for fast-paced space technology developments. Therefore, it is of the utmost importance that such a framework balances the interests of all space actors, including those of future generations – the FutureSpace.
Today the bottom-up approach to law-making prevails as the high-level (global/international) is quite cumbersome, if not impossible, to negotiate and build consensus that would satisfy all concerned stakeholders. Reluctant to wait for time-consuming (multi-annual) and ambiguous international legal initiatives on NewSpace/non-traditional space activities, some states unilaterally pass domestic legislation on issues of a particular interest to them,[1] whereas private actors have no other option but to lobby their governmental authorities or become part of the working groups charged with legislation development.
It is in the interest of NewSpace actors to become actively involved in defining the rules of the game and not to be governed in a way where they cannot compete with established governmental actors. Not interested in regulatory burdens, the quite demanding and determined NewSpace actors tend to strive for adequate legal certainty. Unless this is provided these dynamic companies will look for a more favorable space business jurisdiction, following the principle of the flag of convenience. Such a development will not only result in technology transfer, but also cause a brain drain and relocation of the most promising space enterprises and talented individuals to countries with more transparent and predictable legal regimes. This is particularly important when coupled with advantageous economic conditions. To shape and maintain a strong space sector, the regulatory environment of most states should be fundamentally altered. For states who aim to become spacefarers with minimum space capabilities, but with enormous aspirations to join the space club, it would be best to design space policies and laws in a way that promote partnerships with those countries who have acquired a vast wealth of expertise in space technology development and that are open to international cooperation.
Laws on space activities, irrespective of their scope and complexity, are not a self-contained key to building a successful space economy. Nor is the lack of legislation a premise for its failure. Space actors operating within one jurisdiction should decide for themselves what the right solution is for them, depending on their vision and expectations, and deriving from this, build out the regulatory scope guiding domestic space activities in a desirable direction.
Bearing in mind that outer space is an international domain with no sovereignty extended to it, and as a lot depends on international partnerships, there might be a need to evolve legal regimes to allow for more cooperation. Finally, further development of the global space governing architecture should include NewSpace actors, thus creating an equitable, transparent, and certain legal environment in order to advance competitiveness within national space economies.
Dr. Olga Stelmakh is the Director of Business Development and International Affairs at the International Institute of Space Commerce. She has an extensive background in space matters, having worked in the space sector for 15 years, including seven years of governmental and parliamentarian engagement. Prior to her present role, she worked with McGill Institute of Air and Space Law, George Washington University's Space Policy Institute, the Parliament of Ukraine, German Aerospace Center, Ukrainian Space Agency, and European Space Agency. She has become noted as a lawyer with strong business background and fluency in five languages, working around the globe, combining public service with academic work and legal practice.
[1] When talking about national space lawmaking, states follow one of two following paths: they either pass a general "umbrella" act governing space activities, sometimes complementing them by additional tailored acts or by-laws that further elaborate on the areas of national interests (e.g. satellite applications); or limit themselves only by adoption of special laws targeting specific area of their interests without passing a framework law, or completely restrain themselves from adoption of domestic legislation regulating national space activities by provisions of other laws not particularly focused on space activities.