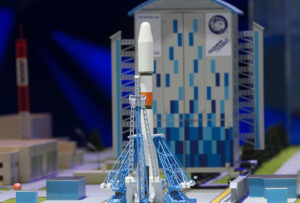 The Roscosmos State Corporation plans to review its launch plan for the Vostochny Cosmodrome. From now on launches will be made monthly, Roscosmos CEO Dmitry Rogozin said.
According to him, Vostochny is now the fulcrum of the Russian space industry.
'This cosmodrome gives us free access to space from our national territory', he said in an interview for Russia Today, adding that previously Russia's space industry was 'completely dependent on Baikonur'.
Rogozin stressed that Roscosmos was set to ramp up the launch cadence.
'We've built an outstanding cosmodrome, a very modern one, in the middle of the taiga in a record short time. Now it's time to use it to capacity. That's why we're planning to exceed the meagre two launches per year. Basically, we're setting a goal of performing monthly launches from Vostochny.'
Mr Rogozin also added that the above mentioned objective would help young industry specialists realise their skills were needed in their country.