Our insatiable hunger to be connected has now well and truly extended to the skies and also to the high seas. No longer are we content to access connectivity at home and whilst out and about. We want it everywhere – and that means at sea and in the air.
The things that used to top the list of priorities such as a meal on a flight or even lower cost are becoming less important. Our digital addiction is driving a new era in connected transportation.  The pull of social media and the Internet, and also the 24×7 work environment we live in means that it's never acceptable to 'drop off the radar'. Today, airlines, ferries and cruise ships are looking to differentiate themselves by offering the most reliable, high-speed services they possible can to their customers. Not only that, they have a great deal to gain in terms of their operational efficiency and crew welfare opportunities.
The emergence of the High Throughput Satellite (HTS) is set to be an integral part of the mobile connectivity jigsaw. This new generation of satellites are enabling the industry to become more data-centric and meet the burgeoning demand for data services that has been brought about by the rise of the mobile device. The slew of HTS capacity that is currently planned or already lofted is expected to be largely consumed by mobility users, yet there are many sceptics that believe overcapacity could be a real threat. Northern Sky Research estimates that HTS capacity will exceed 17 Tbps by 2026. That's quite a figure. So where is the demand coming from? Let's take a look at the air and cruise markets to find out.
Broadband for the Skies
Let's begin with the commercial aviation market. When Inmarsat conducted a survey on demand for inflight broadband connectivity that involved 9000 passengers across 27 countries in Europe, Asia, Australasia and Central and South America, the findings back up the above statements to the hilt.  A massive 92% of passengers surveyed want inflight broadband, so much so that 83% already choose their airlines based on its availability. Food takes a backseat, as we have already mentioned, with 54% of passengers favouring connectivity over a meal. With 35% of passengers surveyed bringing two devices on board and 34% bringing three devices, it's no surprise that the majority of passengers were willing to pay for reliable, high-bandwidth connectivity.
Whilst it is true that, as a rule, US carriers lead the way in terms of the percentage of airliners that are Wi-Fi equipped, carriers based in the Middle East region are very close behind, with the Dubai and Abu Dhabi carriers – Emirates and Etihad, respectively – being two of only seven carriers globally to feature Wi-Fi on 100% of their long-haul flights.
High speed inflight broadband will play an increasingly important role in the overall future passenger experience and it is predicted within the airline industry that it will eventually completely replace inflight entertainment systems, as passengers use their own devices – to stream video, access apps, browse the web, send email, play games, video conference, and use social media – not only on long-haul flights but also on short-haul and medium-haul services, for which airlines often do not offer inflight entertainment systems. This strongly suggests that hearing "Switch all portable electronic devices to Airplane Mode" over airliner public address systems will very soon be a thing of the past.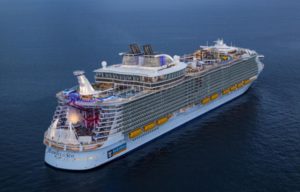 The same trends are also true of the cruise market. Holidaymakers view connectivity as an essential part of their holiday. Cruise ships are like small floating cities and therefore have very unique requirements in terms of connectivity. They combine different sectors such as retail, banking and hospitality and this means that connectivity must be tailored to their very specific needs. Once again, provision of access to high-speed, high capacity services is a key differentiator for cruise operators. The mobile device is now an integral part of the cruise experience and operators are opting to use tablets in many parts of their operations. Some use tablets for the check-in process, as menus in restaurants or hand them out to guests for the duration of the trip and use them to communicate with them. This is transforming the guest experience on board.
With a large market to deliver services to, and new ships to become operational, there is a great opportunity for the satellite industry in the cruise segment. Satellite services provide an excellent solution for the delivery of a wide range of services to those at sea, reliably and cost-effectively. In addition, as with the aviation industry, they also provide cruise operators with operational applications necessary to enhance and streamline their businesses, creating an office at sea for the crew and vital monitoring services for the vessel itself.
Reliability & Speed
So, for passengers and crew, reliability and speed are of paramount importance. They expect the same quality of service that they get on the ground, in the home, or in the office. Irritation caused by constantly dropped service or, quite often, no service at all, are the source of nearly all cost objections. Referring again to the Inmarsat survey, 60% of passengers would rather not use a poor-quality service at all and by the same token, 60% would willingly pay more for a fully functioning, reliable and fast service. Failure to deliver fast and reliable services is the single biggest impediment to the mass uptake of inflight broadband connectivity across the globe – with most passengers preferring nothing over second best.
This 60% figure is noteworthy. In February 2016, in the opening keynote at the GVF-EMP organized Connectivity: Air, Sea, Surface & Rail conference, Joe Leader, CEO of the Airline Passenger Experience Association (APEX), cited the figure of 41% of passengers willing to pay for broadband. The more recent figure clearly flags a dramatic short-term recent increase in readiness to pay, for a guarantee of reliability and speed.
As was noted at the June 2017 Global Connected Aircraft Summit in Washington DC, "we haven't even touched the surface of operational efficiency that can be generated using IFC". Given that major efficiencies in everything from real-time engine data generation and monitoring and cockpit navigational updates, to passenger meal requirements and duty-free purchasing patterns, to changes to cabin crew duty rosters and in-route communications among cabin crew, can be achieved with IFC, airlines will clearly be increasingly demanding of their satellite service providers when it comes to Mbps and geographical coverage.
GVF Satellite Summit 2018 to Address Mobility in MENA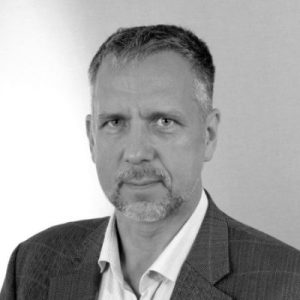 For MENA, and for the rest of the world, the mobility market is going to be absolutely key as we move forward. More throughput, higher speed and higher reliability are the name of the game. This critically important market will be addressed at the GVF Satellite Hub Summit to be held at CABSAT in Dubai from 15-16th January 2018 at Dubai World Trade Centre. SpaceWatch Middle East's Torsten Kriening will moderate the session, entitled The New Mobility Paradigm for Air and Sea, and it will discuss key elements of how this new era in mobility will be addressed. The session will feature speakers that will give their perspective on key topics such as:
Ground Terminals & Antenna Performance
Space Segment Evolution & Mobility Markets
Customers & Application Demand Evolution
So, there's plenty of HTS capacity slated for launch and to cater for mobility services – but does MENA need it? Going by the inexorable rise of the smartphone, the tablet, the laptop and the popularity of streaming video and accessing social media and other applications, it appears that this enormous amount of capacity could be soaked up. Travellers and holidaymakers from all over the world are only going to demand more from their experience in the air or at sea and the market is still largely untapped, with a great opportunity for operators and service providers. But is it too much too soon as satellite operators jump onto the 'me too' HTS bandwagon? On the horizon, we hear talk of new, Ultra High throughput satellites, another and even more powerful generation of spacecraft that will push still more capacity into the skies. It's a fascinating market and it's going to be very interesting to see how it evolves.  Why not join us on 15th January to continue the discussion?
To find out more about the GVF Satellite Hub Summit at CABSAT 2018 please visit https://www.cabsat.com/features/gvf-satellite-hub-summit
Original published at: https://spacewatch.global/2017/12/spacewatchme-forecast-mena-and-the-new-mobility-paradigm-for-air-sea-at-gvf-satellite-hub-summit-2018/