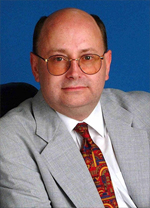 The long-standing collaboration of the Global VSAT Forum (GVF) and Dubai World Trade Centre (DWTC) continues for 2018 with a further enhanced partnership to bring a programme of strategic debate on key issues for the current satellite industry technology and service marketplace to CABSAT in Dubai. Here, Martin Jarrold, Chief of International programme Development for GVF, tells us more about what we can expect.
GVF (www.GVF.org) is the global association of the satellite industry.  Founded 20 years ago, it brings together organisations engaged in the delivery of advanced broadband and narrowband satellite services to consumers, and commercial and government enterprises worldwide. Independent and non-profit, the organisation has member companies from every region of the world, representing every sector of the satellite industry, including fixed and mobile satellite operators, satellite network operators, teleports, satellite earth station manufacturers, system integrators, value added and enhanced service providers, telecom carriers, consultants, law firms, and users.
CABSAT 2018 – which takes place at the Dubai International Convention & Exhibition Centre at DWTC, and which has been brought forward from its former March calendar-slot to 14th to 16th January – will again feature the GVF Satellite Hub Summit on the second and third days of the exhibition. On the first day of the show, the complementary SATEXPO conference will also take place, with both events chaired by the GVF.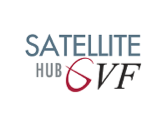 SATEXPO and the Summit will comprise mutually-reinforcing programmes of satellite sector and satellite solutions end-user perspectives, with a day one emphasis on strategic analysis of various user markets and a day two and day three focus on interactive panel sessions which will offer detailed examination of core themes within today's industry environment, such as the VSAT mobility market, spectrum for new SatComs generations, HTS dynamics, satellite & 5G, interference initiatives, Cyber security dynamics, and orbital debris.

Introduced to bring keen industry debate to the CABSAT exhibition in 2015, the GVF Satellite Hub Summit has an already three-year proven track record in attracting exhibition attendees to join solutions provider and solutions user dialogues. Now, for 2018, the satellite programme has again been extended with SATEXPO as a further platform to bring an enhanced value-added experience to the CABSAT exhibition attendees. With this in view, the combined focus of SATEXPO and the interactive panel-based GVF Satellite Hub Summit is now welcoming expressions of interest in participation from both solutions providers and solutions users. Torsten Kriening, Editor of this publication, will take a key role as one of the Summit's Guest Moderators.
The thematic line-up for the 14th January SATEXPO conference will include a morning programme comprising a series of keynote and presentation plus Q&A sessions. The afternoon programme will feature various Vertical Market Sector Study Tracks with moderated sessions covering the Aeronautical, Maritime, Oil & Gas and Telecoms & Broadcast environments from the satellite solutions end-user perspective. The SATEXPO Conference Producer is Sarah Meredith who may be contacted at t-Sarah.M[email protected]DWTC.com.
Beginning with opening addresses and keynotes covering technology education and national and regional space programmes, and with analysis of satellite industry trends, SATEXPO will explore such themes as: (a) in the aeronautical and maritime spaces, the inflight and at-sea customer experience, (b) in the energy environment, developing operational efficiencies and reducing environmental impact, and (c) in the broadcasting and telecoms ecosystem, the harnessing the potential of new platforms and new revenue strategies.
Over the two days 15th and 16th January the GVF Satellite Hub Summit will incorporate a series of nine themed moderated interactive panels. The first of these will examine Innovation in MENA's Satellite Technologies & Services Marketplace, looking at Technological Advance, Value-Added Service Evolution, and New Markets… Emerging Verticals, amongst other themes. This session will be moderated by Stéphane Chenard, Senior Analyst, Euroconsult.
Also featured in the 15th January programme will be a Panel Session 2 focus on The New Mobility Paradigm for Air & Sea, encompassing Ground Terminals & Antenna Performance, Space Segment Evolution & Mobility Markets, and Customers & Application Demand Evolution. The guest moderating role here will be undertaken by Torsten Kriening, Editor, SpaceWatch Middle East.
Panel Session 3, Spectrum for New SatComs Generations, will examine Innovating the Ka, Q & V Spectrum-Scape, An Integrated Satellite-Wireless Networks Future? And, Expanding Satellite Spectrum Applications Ecosystems. Virgil Labrador, Editor-in-Chief, Satellite Markets & Research will moderate.
The final panel session for the first day of the Hub Summit is themed Innovation for the 'Ultra' High Throughput Dynamic and will cover HTS & the Emergence of UHTS, GEO & MEO… Onwards to LEO? And Broadband: From Everywhere… To Everywhere. Moderating this session will be Martin Jarrold, Chief, International Programme Development, GVF.
Opening the second day of the Hub Summit, the subject of Panel Session 5 is The Satellite Imperative in a 5G Future. This interactive dialogue will address Defining the 5G-Satellite Protocol Environment, Satellite in the Converging Communications Ecosphere, and IoT, 5G, Satellite… A New Paradigm. This panel will be managed by guest moderator Stéphane Chenard.
Panel Session 6 is entitled The Application of Innovation in New Space. Beginning by asking the question "What is New Space?" the session will look at The Smallsats Race to Orbit, and Earth Observation & Data Analytics: Emerging Applications… New Markets. Virgil Labrador will take the role of guest moderator.
Interference: Industry Initiatives – Prevention & Mitigation forms the subject of the 7th panel session which will examine GEO, MEO, LEO: New Interference Dynamics? Evolving the GEO ASI Solution, and Expanding the Installer Training Toolbox. This session will be moderated by Riaz Lamak, South Asia & APAC Representative, GVF.
The penultimate dialogue, for Panel Session 8, will be moderated by Dr John Sheldon, Chairman, ThorGroup GmbH (tbc), and will address Innovative Cyber Security Dynamics. Included here will be Understanding the Scale of Cyber Threat, Satellite & Networks Security, and Satellite Industry Initiatives: Taking a Leadership Position.
To close the event, the 9th panel will discuss Orbital Debris: Dynamics in Mitigation Innovation covering Policy & Regulation: The Current Inter-Agency Space Debris Coordination Committee (IADC) & UN Frameworks, Orbital Debris: New Satellite Constellations… New Issues? And, The Satellite Industry: Taking the Initiative. Guest moderator here will be Torsten Kriening.
The GVF Satellite Hub Summit @ CABSAT 2018 not only features new key themes as part of the above programme but will also enjoy a much-expanded theatre-style facility compared to previous shows in the series. We look forward to seeing you there in January,… attendance is free of charge for CABSAT exhibitors and registered visitors. SpaceWatch Middle East readers interested in contributing to the above programme should contact me at martin.Jarrold@GVF.org.
Original published at: https://spacewatch.global/2017/11/spacewatchme-forecast-conferences-satexpo-gvf-satellite-hub-summit-2018/