In the latest of our SpaceWatch Middle East Interviews, Helen Jameson speaks to Srinivas Prasad, VP and Head, Communication and Consumer Business Units, Sasken Technologies Limited to talk about the company, satellite in our society and their terminal development. 
Can you please give us some background on the company and your business?
Sasken is a leader in providing Product Engineering and Digital Transformation services to marquee customers around the world. Sasken's deep domain knowledge and comprehensive suite of services have helped global leaders maintain market leadership in Industry segments such as Semiconductors, Automotive, Enterprise grade Devices, Smart Devices and Wearables, Industrial, Telecom, Public Safety, Satellite Communication, and Retail. Sasken has deep expertise in Semiconductor, Devices, and Telecom. Over the years, we have diversified and made major capability and business gains in areas such as Automotive, Smart Devices and Wearables, Enterprise Grade Devices, Industrial, Public Safety, Mobility, and Data Analytics.
You have a long track record in satellite communications. Can you tell us more about this and the relevance that satellite has in today's society?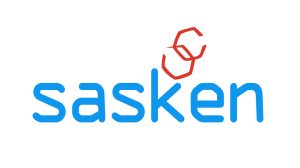 We have always been very focused in bringing niche product engineering skills to the Communication industry. The Satellite segment is at the heart of making a connected world possible and helping in bringing down the digital divide. The expertise we carry in the terrestrial, embedded, and automotive segment brings in a lot of opportunities for us to expand into the adjacencies of satellite communication. Satellites are changing the way content is being delivered all over the world. Significant investments are happening to meet the ever growing need of broadband. Satellite operators are now focusing on reaching out to more segments than ever before be it in the automotive space or IoT for inter-connected devices. Providing reliable coverage and connectivity to remote assets for Oil, Shipping, Maritime, Aviation, and Mining companies is extremely important and this is where the Satellite segment stands out compared to the terrestrial networks. Sasken has a significant play in the IoT, M2M and Automotive segment and we believe that we will continue play a key role for our customers in making 'connected world' a reality.
You recently attended Satellite 2017 where you showcased your terminal development capabilities. What are your customers looking for in a terminal and its capabilities? Who do you develop terminals for?
At Satellite 2017, we exhibited our end-to-end capabilities in antenna design, hardware engineering, building GPS devices and our expertise in bringing all this together to build sophisticated satellite terminals. We have had very interesting conversations with both existing and prospective customers to expand our footprint in this segment. This was one of the key satellite technology eventsof the year and we were excited to see how relevant Sasken can be to address the needs of the satellite ecosystem. We do work with several global leaders in this segment helping them engineer their product for commercialisation.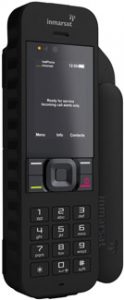 You have recently developed a handheld terminal for a customer in record time. How did you manage to deliver their requirements so rapidly?
We did this a couple of years ago. While we continue to work with next generation satellite terminals currently, we are probably the only Indian company that brings in end-to-end specialisation when it comes to building a satellite terminal. We did this right at the first instance and were able to deliver a completely field tested product in 18 months. This has been possible due to our ability to bring in global delivery models and tap our engineering expertise as well as decades of experience in developing world class wireless solutions and intellectual properties.
What differentiates Sasken's Expertise from the rest on the market?
We continue to play to our strength in the areas of embedded engineering and communications.We also bring in best-in-class hardware and antenna expertise from our Finland centres. This enables us to be a very specialised organisation in serving our customers to develop devices of any form factor, be it rugged devices for the public safety segment and retail market or a simple wearable device.
What can we expect from Sasken Technologies over the coming year?
The satellite segment is growing and we are seeing newer players each year bringing in focused solutions to make broad coverage and global deployment a reality. While customers continue to seek secure connectivity which is fast and reliable, the satellite operators are expanding their business portfolios into newer segments where Sasken already has an established play. Our conversations with them make us believe that this is the segment that we will continue to bet on.
SpaceWatch Middle East thanks Srinivas Prasad, VP and Head, Communication and Consumer Business Units, Sasken Technologies Limited, for the interview.
Original published at: https://spacewatch.global/2017/03/srinivas-prasad-sasken/