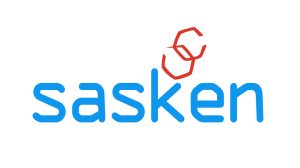 Sasken Technologies Ltd., a leading product engineering and digital transformation solutions provider, is participating in the Satellite 2017 to be held from March 6th to 9th, 2017 at the Walter E, Washington Convention Center in Washington, D.C., USA. At the event, Sasken will showcase a handheld satellite terminal that was developed end-to-end for the world's leading satellite service provider in record time.
Sasken provides extensive expertise to global satellite communication leaders in developing terminals, virtualizing networks, and enabling satellite communication. At Satellite 2017, Sasken, along with its partner, Pensa Networks, will present case studies on supporting some of the world's leading service providers in areas such as
sustenance, SDN, and virtualization.
Sasken's strong track record in the satellite communications domain has been symbolic in the development and delivery of a complete satellite phone for the world's leading satellite service provider. The satellite handset delivered long battery life, excellent voice quality, low cost rugged design and a low foot print modem and application framework. Sasken has also executed a full product program R&D for over 15 mobile handset products with conceptualization, integration, productization, and production ramp up.
Speaking about Sasken's participation at the event, Srinivas Prasad, VP and Head – Communications & Devices Business Unit, said, "The field of satellite communications is growing multifold in terms of breakthrough technologies being integrated to develop new generations of satellite terminals. With over two decades of terrestrial communication experience from ADSL technologies to the latest LTE and 5G technologies, Sasken has been at the helm of providing value-added technologies that have enabled leading global satellite enterprises to build cutting-edge solutions which have created breakthroughs in their respective markets. We are confident that this event, being solely focused on satellite technologies, will serve as the perfect forum to interact with our peers and customers alike, while we showcase our major contributions in this emerging domain."
Originally published at: https://spacewatch.global/2017/03/sasken-showcase-full-phone-development-satellite-mobile-handset-satellite-2017/