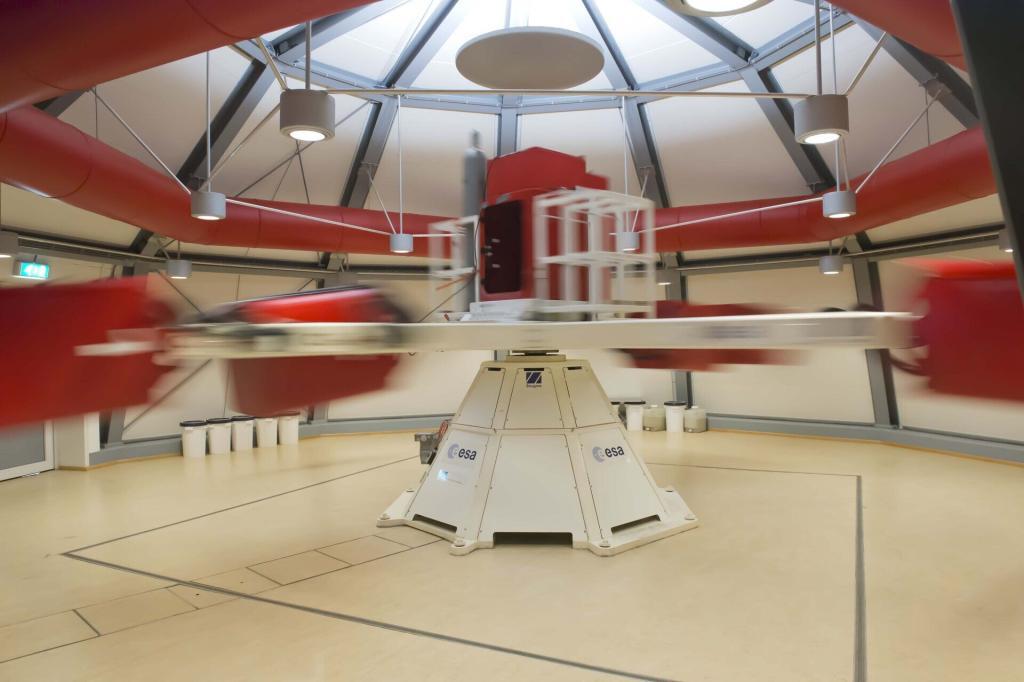 London, 1 June 2023.- The United Nations Office for Outer Space Affairs (UNOOSA) and ESA announced on the 31st of May that they have opened the third round of applications for the Fellowship Programme on the Large Diameter Centrifuge Facility Hypergravity Experiment Series (HyperGES).
HyperGES is part of the Hypergravity/Microgravity track of UNOOSA's Access to Space for All initiative which intends to enable communities from all over the world to use and benefit from space technologies and applications. HyperGES provides selected research teams access to ESA's Large Diameter Centrifuge (LDC) facility where they can conduct hypergravity experiments. 
"Hypergravity experiments unlock insights into diverse scientific and technological domains and the LDC is a unique facility that opens up these possibilities," says Niklas Hedman, Acting Director of UNOOSA. "HyperGES is a great opportunity for capacity-building in research and development related to space activities and I hope that teams globally will utilize HyperGES for their benefit. I am grateful to ESA for supporting the initiative and look forward to what this round will bring."
The LDC is one of the only facilities with this unique environment. The LDC allows a full range of gravity levels which are beneficial for various science and technological experiments that can support acquiring knowledge and skills necessary for future space activities. 
Applications for the opportunity are now open on UNOOSA's HyperGES Rounds web page until the 12th of November 2023.