By Rika Valluri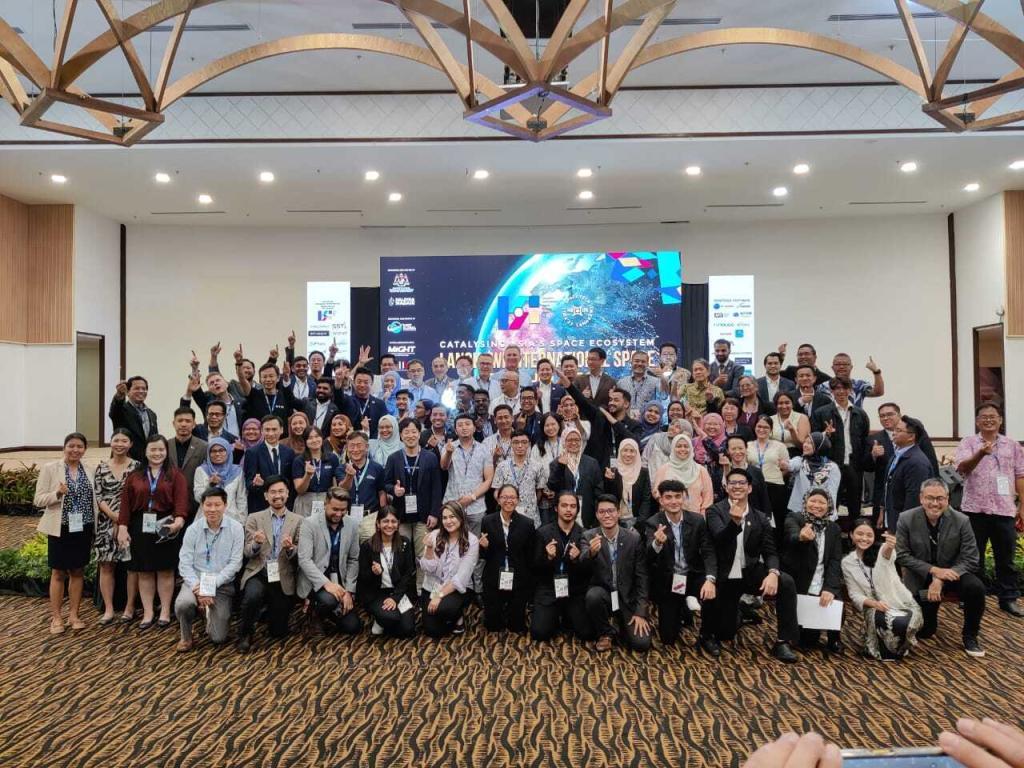 The 16th Edition of Langkawi International Maritime and Aerospace Exhibition (LIMA), a biennial exhibition/conference, officially commenced on 23rd May 2023 in Langkawi (Malaysia) after a covid break. An exhibition traditionally focused on defence and military applications of aerospace and maritime is no stranger to displays of missiles, gun and automatic weapon prototypes, and drones. However, with this year's highlight on space technology development and innovation, serious efforts were made to build an ecosystem to support these endeavours.
Why will launch vehicle companies shift their base to Malaysia?
For the first time, the Langkawi International Space Forum (LISF) was introduced as part of the Ministry of Science, Technology, and Innovation of Malaysia (MOSTI)'s efforts to increase awareness of space within the region. DUET Global organized the event in conjunction with the Malaysian Space Agency (MYSA) and the Malaysian Industry-Government Group for High Technology (MIGHT). The Honourable Prime Minister of Malaysia YAB Dato' Seri Anwar Bin Ibrahim made his presence felt as he supported the Space Industry Strategic Plan 2030 (SISP) and the Malaysia Space Exploration 2030 (MSE) blueprint during the LISF. SISP 2030 strategic goals were described as: 
Technology

Investment and Funding

Human Capital Development

Governance and Institutional Framework
The Honourable Deputy Prime Minister of Malaysia HE Dato' Sri Haji Fadillah bin Haji Yusof gave the opening address, during which he reiterated the strategic goals of the SISP.
The overall goals of the space sector in Malaysia will be –  creation of 5000 new jobs and a contribution of 3.2 Billion Malaysian Ringgit (RM) in GDP (RM is currently ~ 0.20 to the Euro and 0.22 to the USD)  (During the conference it was changed to a contribution of 1% of GDP in 2030 projected to be RM 10 Billion).
An ambitious plan with no practical foundations
Although very ambitious, several plans expressed during the forum from the various representatives seemed to lack clear direction with respect to the execution strategy of both the exploration plan as well as the strategic plan. The three main takeaways from the plans included – Upstream: Building a spaceport to facilitate new launches and space-related manufacturing. Midstream: Satellite operators and Downstream: Investing in satellite technologies for remote sensing applications. From the current overview, it is unclear whether Malaysia will develop its own launch vehicles and satellite constellations or only become a facilitator to other companies and start-ups. It is also unclear whether the plans are only for the commercial space industry or a combination of defence and commercial. 
The same observation stands for SISP 2023 strategic goals.  Albeit ambitious, the development of these strategies seems to not be grounded in the reality of the nation's capabilities and, more importantly, limitations. For example: if we consider goal no. 1, Technology, we can see that in chapter 2 of the SISP Report, entitled 'Issues and Challenges', there is an explicit mention of a "Lack of Sufficient Skilled Talent" and a "Technological and Skills gap". Remarkably, no solutions were stated to tackle these issues. The absence of existing peripherals such as aerospace manufacturing, propulsion technology, hardware, chip technology etc. will also pose a major hurdle.
Although very ambitious, several plans expressed during the forum from the various representatives seemed to lack clear direction.
For the growth of a space economy within any nation, fiscal support from the government is imperative. No budget allocation or public financial commitment has been made (yet) towards the new emerging Malaysian space economy. The focus is on building the proposed spaceport, to support international launch vehicle companies. But the question to be asked is: why will launch vehicle companies shift their base to Malaysia? Will it only be for the near-ideal (as claimed) geographical location of the country as suggested by multiple speakers during the conference? If the focus is to build a commercial space industry then a detailed business plan, investment commitments, and financing strategies will need to be at the forefront of the next discussion stage. 
Geopolitics will be crucial for the region to foster a successful and commercially driven space ecosystem. Emulating a Euro-centric model will not work and intellectual and policy development across the ASEAN region will be necessary. Malaysia will need to open up new dialogue channels between neighbouring countries and the West. 
Director General of MYSA, Haji Azlikamil Bin Napiah, whose vision is to translate Malaysia's expertise in downstream applications and remote sensing into a viable industry for the Malaysian economy, might be able to provide the much-needed direction for the agency and the ecosystem. 
Memorandum of Understanding
One of the key highlights of the forum were the MOUs (Memorandum of Understanding) and Letters of Intent, which were signed and exchanged between: 
Malaysian Space Agency (MYSA), Ministry of Science, Technology, and Innovation (MOSTI) with the Malaysian Cocoa Board

MYSA with PIMMAG (Petroleum Industry of Malaysia Mutual Aid Group) and cooperation between PIESAT International (China) and RS&GIS Consultancy Sdn Bhd.

 PIE-SAT Information Technology Cooperation Limited and RS&GIS Consultancy

Generasi Marikh – Moteevasi and Catalyst 2030

DUET Global and Sustainable Space Economy (SSE) Finland
The alliance between DUET Global and SSE demonstrates their dedication to promoting the sustainable growth of space resources and technology. They have made a joint commitment to advance a shared objective of fostering the long-term sustainability of the space industry, while also prioritizing environmental protection and ensuring the rights of all involved parties. In this partnership, DUET Global takes on the responsibility of promoting and developing a sustainable space economy not only globally but also with a specific focus on the South East Asia region, particularly in the Asia Pacific area.
In conclusion, Malaysia shows great promise to become a strategic space player in Asia as the space community evolves in emerging space nations. However, as the country moves into its next phase of space development, it will need to make crucial decisions on cross-country collaboration in the APAC region, technology ecosystems, commercial versus defence dependence, and sustainability. Malaysia will also need to invest heavily in research and Development (R&D) towards the development of new technologies and human resources.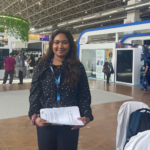 Rika Valluri is a graduating senior studying in Bangalore India. She works closely with satellite data and imagery and hopes to work in the geospatial intelligence sector. Rika is also involved with multiple women and gender minority groups in the space sector and is passionate about diversity and inclusion. At SpaceWatch.Global, Rika works on social media and collaborations in Asia.