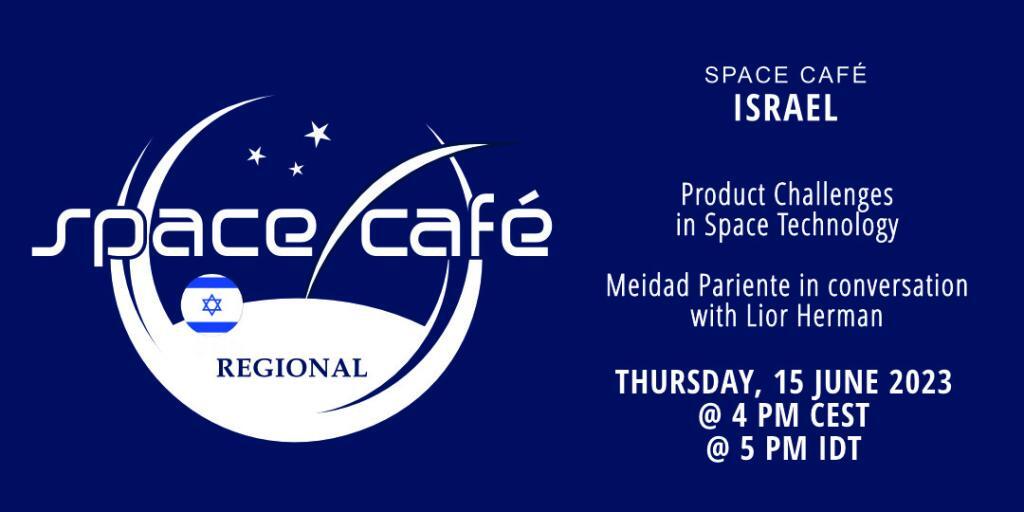 This Space Café Israel will feature Lior Herman, Co-Founder & Managing Director at TYPE5 Space Tech VC and Product Manager at Herman Technologies, in conversation with Meidad Pariente, correspondent of SpaceWatch.Global for Israel.
Product Challenges in Space Technology
Lior is an IT Product engineer who worked with leading enterprises like Microsoft, Facebook company, Varonis, IAI, and IDF. Lior is a full-time entrepreneur and futurist, an expert in products research and deep tech analysis, technology solutions architecture, and leasing experience design for startup companies at early vision to production and scale. He is an ISU Executives course alumni, 2021.
Meidad Pariente is an entrepreneur and innovator, with more than 25 years of experience in managing technologies. He is the CTO and Co-founder of SPACECIALIST, and CIO and Co-Founder of SKY AND SPACE Company (Nanosatellite Communication Network company). Before he was the CTO and Co-founder of Effective Space Solutions (Now Astroscale IL). Meidad advised space insurance companies, and led several multidisciplinary programs for ImageSat International, Elbit space division, The Technion and Rafael. He was the technical lead and AIT manager for "Duchifat-1", the first Israeli nanosatellite. In the past he worked at MBT-Space as a satellite operator, systems engineer, Chief systems engineer, and Chief architect for several communication and earth observation satellites. During his carrier at Israel Aerospace Industries, Meidad won seven "business improvement awards" and two "outstanding performance" awards. Meidad is also an experienced director and board member.
The audience will have an opportunity to ask questions in dialogue with Lior Herman.
This Space Café Israel will be conducted in English.
SpaceWatch.Global is a Europe-based digital magazine and portal for those interested in space and the far-reaching impact of the space sector.
Reserve your spot now!