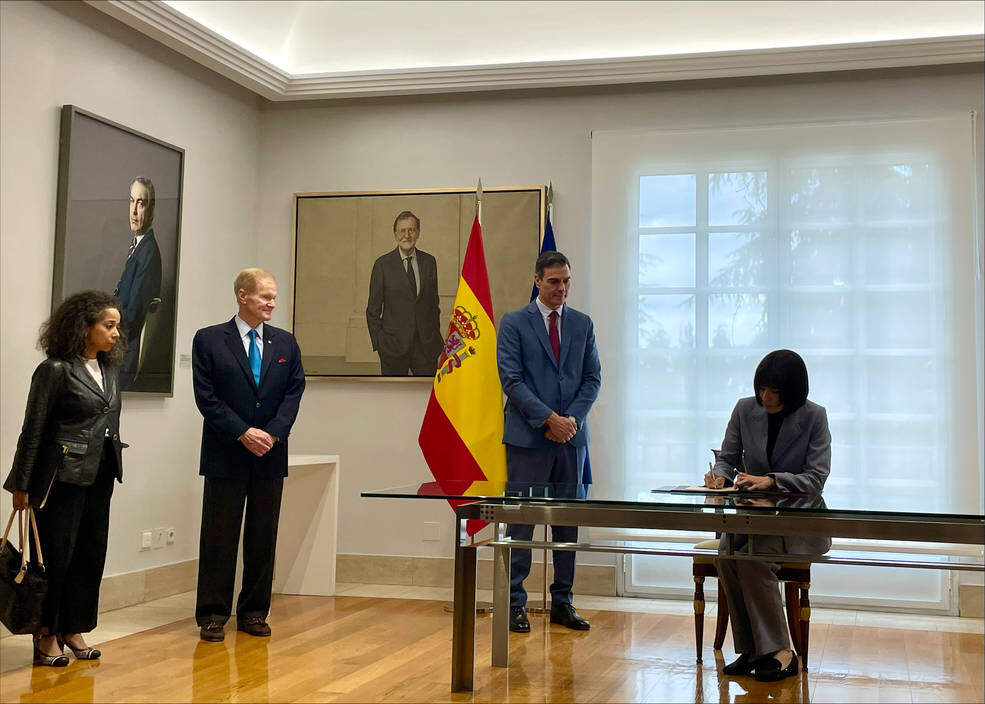 Ibadan, 31 MAY 2023. – Spain has become the 25th country to sign the Artemis Accords, as it signed it during a ceremony at the Moncloa Palace in Madrid on Tuesday. NASA Administrator Bill Nelson participated in the signing ceremony for the agency, and Diana Morant, Spain's science and innovation minister, signed on behalf of Spain. Pedro Sánchez, President of Spain, Julissa Reynoso, the U.S. Ambassador to Spain and Andorra, and Karen Feldstein, NASA Associate Administrator for International and Interagency Relations, also were in attendance.
"The United States and Spain's partnership in space has been on display for decades, but today we bring it to new heights," said Nelson. "As the newest member of the Artemis Accords family, Spain will safeguard our shared ideals by helping ensure that humanity's rapid expansion into space is done peacefully, safely, and transparently."
Likewise, President Sanchez said, "Space is an example of international collaboration and a priority for our country's vision. We are witnessing a commitment by the Government of Spain to a key sector that generates opportunities and high-quality employment, which is a priority and strategic area essential to help and protect our society."
In coordination with the U.S. Department of State, NASA established the Artemis Accords in 2020, together with seven other founding member nations. The Artemis Accords reinforce and implement key obligations in the 1967 Outer Space Treaty. They also reinforce the commitment of the United States and signatory nations to the Registration Convention, the Rescue and Return Agreement, as well as best practices and norms of responsible behavior.