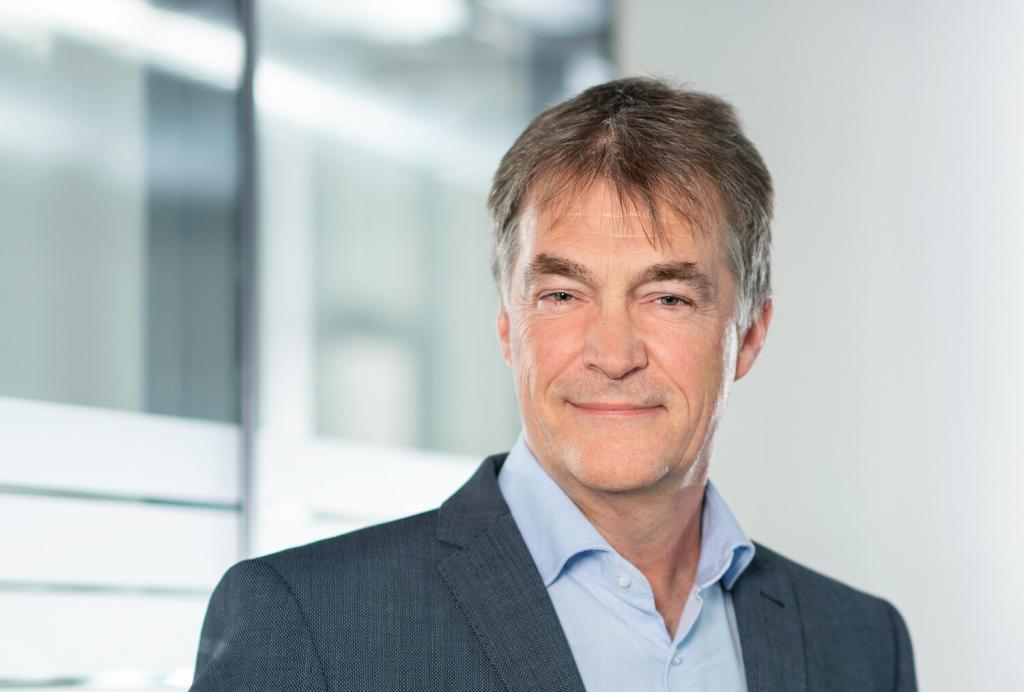 Our Space Café "33 minutes with Dr Clemens Kaiser – unlocking the potential of LEO, the data networks in the sky" took place on Tuesday, 25th April.  He serves as the Chief Program Officer at Rivada Space Networks right now. Clemens brings along more than 20 years of experience in the space business. Between 1999 and 2013 he served as a Managing Director / COO at Kayser-Threde GmbH, a systems house specialised in high-technology solutions for aerospace and science, where he was responsible for the development of KAP (Kayser-Threde Arianespace Platform). From 2014 to 2018, he was Director Programme Development at EUMETSAT, where he was involved in the Sentinel 3 program.  Clemens has an in-depth knowledge of system engineering and program management for the development of complex operational space-based infrastructures.
Clemens began by discussing Rivada Space and the difference that their constellation provides. On the surface level many satellites or platform may seem similar. However "the platform is a carrier of something: a payload, and these payloads are the difference. Our payload is equipped with an optical mesh, which means we interlinked the satellites. And we simply lift the network, which is normally established on the ground, into the sky." The main difference is that they are using network protocols and do not touch the ground.
We are about to provide and offer low latencies from any point to any point below 200 milliseconds.
Optical links 
Optical communication has been on the market for the past 20 years, it is not something new. But why is it increasingly crucial for the satellite data network? And how can a LEO constellation evolve into a comprehensive data network?
A feature that optical links can provide is low latency. "We are about to provide and offer low latencies from any point to any point below 200 milliseconds". This is not possible with glass fibre on ground, or only radio frequency links. Clemens goes on to explain it is only possible if you control the complete infrastructure, meaning you don't go to terrestrial infrastructure which you don't control. This opens the door for new applications, companies do not yet know all the ways they will use this technology in the future. 
US Market 
Clemens discusses that they are selling capacity to wholesalers who then would have customers who are interested to expand their business. Currently, they mostly see operators coming to US authorities of all kinds, "the overall telecommunication market, space market is there."
Rivada Space made news with one of the biggest ever awarded legal contracts for satellite manufacturing to Terran Orbital and to SpaceX for launch services.
And we simply lift the network, which is normally established on ground into the sky.
The carrier- the satellite-  is the most expensive part. "So we have 300. 288 plus 12 spares." Clemens says Rivada Space have developed this deal in just under a year. 
Deorbiting 
We deorbit actively, immediately, when the satellite is no longer needed, or is malfunctioning in terms of the payload.
Clemens goes on to explain that they will use all technologies for autonomous collision avoidance and will be absolutely transparent about their situation or condition of their satellites. Their satellites will be actively orbiting because "this is a much higher risk to collide, I will say, with other objects crossing all the lanes". 
To listen to the Space Café WebTalk's insights, you can watch the full program here: