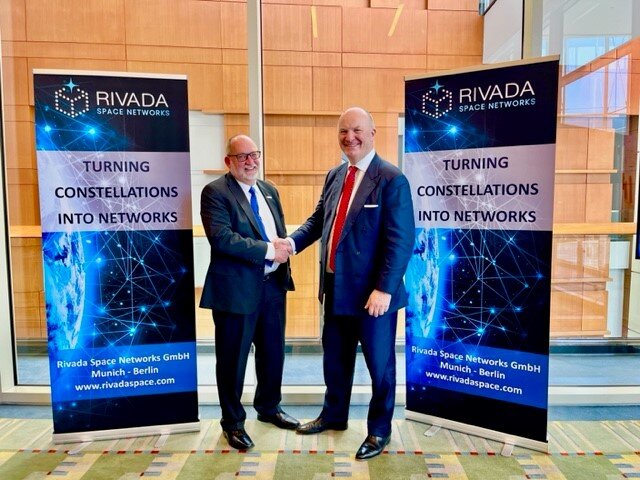 Ibadan, 11 May 2023. – Rivada Space Networks (RSN) and Network Innovations (NI) have signed a Memorandum of Understanding to work together to bring innovative connectivity solutions to the Government and enterprise markets.
Rivada's LEO constellation will offer access to a secure satellite network with pole-to-pole reach, offering end-to-end latencies similar to or better than terrestrial fiber.
This approach to "orbital networking" delivers secure data network by routing traffic on a physically separated network. This results in a layer of defense for any organization that needs to securely share data over long distances.
Network Innovations' initial cooperation with RSN will include the formation of an advisory board to exchange information on technical support and explore joint marketing and promotional initiatives. "Early on, Rivada positioned itself as a disruptive leader in the global satellite industry, and we are glad to sign this MoU agreement with them," said Frank Czulo, president of Network Innovations Advanced Networks division. "Moreover, we see this as a symbol of two great companies cooperating to bring the best possible solutions to our customers."
Likewise, Declan Ganley, RSN CEO, said: "With our manufacturing and launch-services agreements in place, we are moving ahead at full speed with our partners to deliver our ground-breaking constellation." Ganley also added, "Both our companies see the importance of providing ultra-secure, highly reliable low latency communications anywhere on the globe."