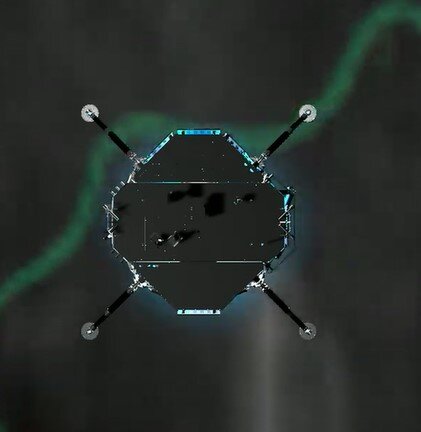 Ibadan, 26 May 2023. – ispace, inc. announced today that it has reviewed and completed the flight data analysis from its HAKUTO-R Mission 1 landing sequence. The flight data ispace obtained revealed that the lander fully completed the entire planned deceleration process, slowing to the target speed of less than 1 m/s in a vertical position at an altitude of approximately 5 km above the lunar surface. Although the lander did not complete a soft landing, ispace has identified the cause and has begun incorporating improvements into Missions 2 and 3.
The reason for the crashlanding was an incorrect altitude measurement and estimation. The probable reason for the lander's incorrect altitude estimation was that the altitude its onboard sensors measured rose sharply when it passed over a large cliff approximately 3 km in elevation on the lunar surface. ispace has now determined this elevation to be the rim of a crater.
Due to the sudden discrepancy in expected altitude and reported altitude from the onboard sensor, a filter function to prevent sensor malfunction from affecting an accurate altitude measurement, cut off the sensor's information, resulting in a wrong altitude measurement.
As a result, while the lander estimated its altitude to be zero or on the lunar surface, it was approximately 5 km above it. After reaching the scheduled landing time, the lander continued to descend at a low speed until the propulsion system ran out of fuel. The controlled descent of the lander consequently ceased, and the lander free-fell to the Moon's surface.
ispace has concluded that it could not complete Mission 1's ninth (completion of the lunar landing) and tenth (establishment of stable conditions after landing) milestones. Furthermore, there are currently no changes to the launch schedule for Mission 2 (scheduled for 2024) and Mission 3 (scheduled for 2025).