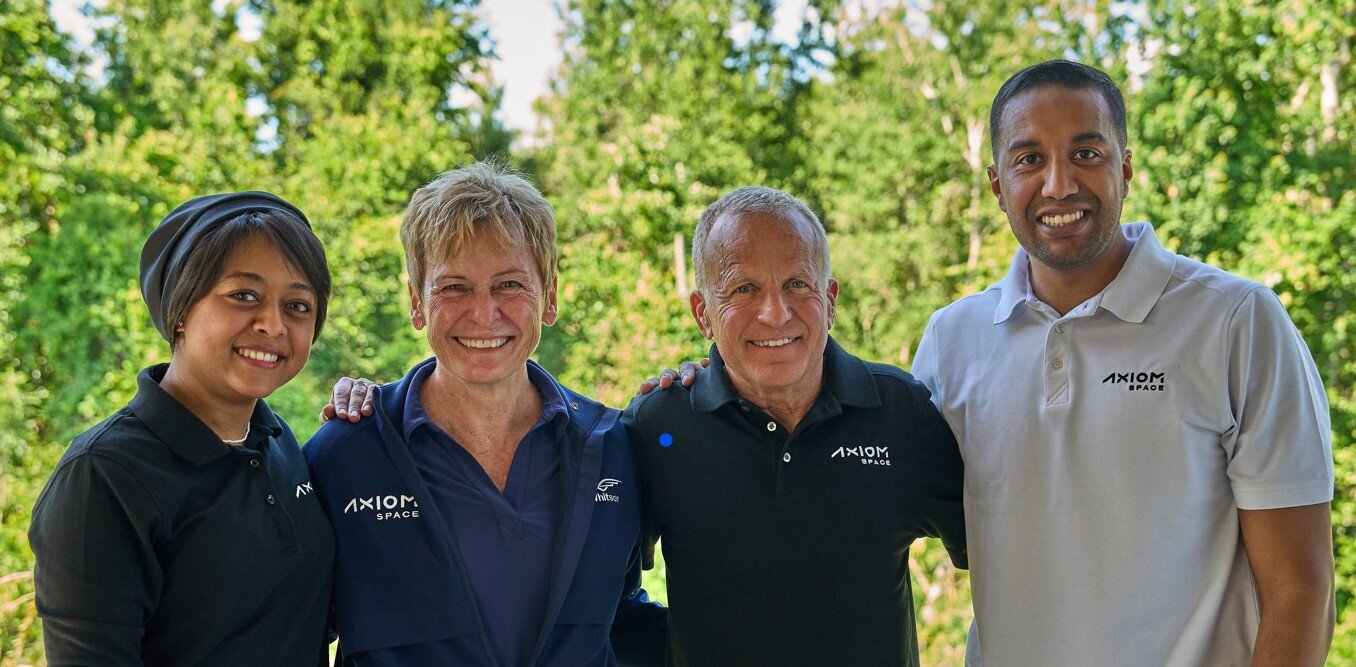 Ibadan, 22 May 2023. – Axiom Mission 2 (Ax-2) has successfully launched four private astronauts from NASA's Kennedy Space Center in Florida to the International Space Station (ISS). The Ax-2 crew is now in orbit following a 5:37 p.m. EDT liftoff, and it will tentatively dock to the space-facing port of the ISS Harmony module, around 9:16 a.m. (EDT) on Monday, May 22.
The Ax-2 crew includes astronaut Commander Peggy Whitson, Pilot John Shoffner, and Mission Specialists Ali Alqarni and Rayyanah Barnawi from the Saudi Space Commission (SSC) — both members of the inaugural Saudi national astronaut class. This multinational team is making history as it is the first Axiom Space mission with private and Government-sponsored astronauts, opening access to low-Earth orbit to a broader population.
Alqarni and Barnawi are the second and third Saudi citizens to go to space, after Sultan bin Salman Al Saud. Al Saud flew as a payload specialist on a space shuttle mission in 1985. Generally, the mission will celebrate many historic milestones, including the first female to command a private space mission, the first Saudi astronauts to visit the International Space Station, and the first Saudi female astronaut and the first Arab female to orbit Earth.
During the ten-day mission, the Ax-2 crew will live and work aboard the orbiting laboratory conducting more than 20 research experiments across a breadth of science and technology specialty areas to inform future human spaceflight and improve life on Earth.
"We are ushering in a new era in commercial human spaceflight that is opening the door to nations, where access to space moves beyond the partners of the ISS to include countries, institutions, and individuals with new ideas fueling human innovation in space," said Michael Suffredini, president and CEO of Axiom Space.