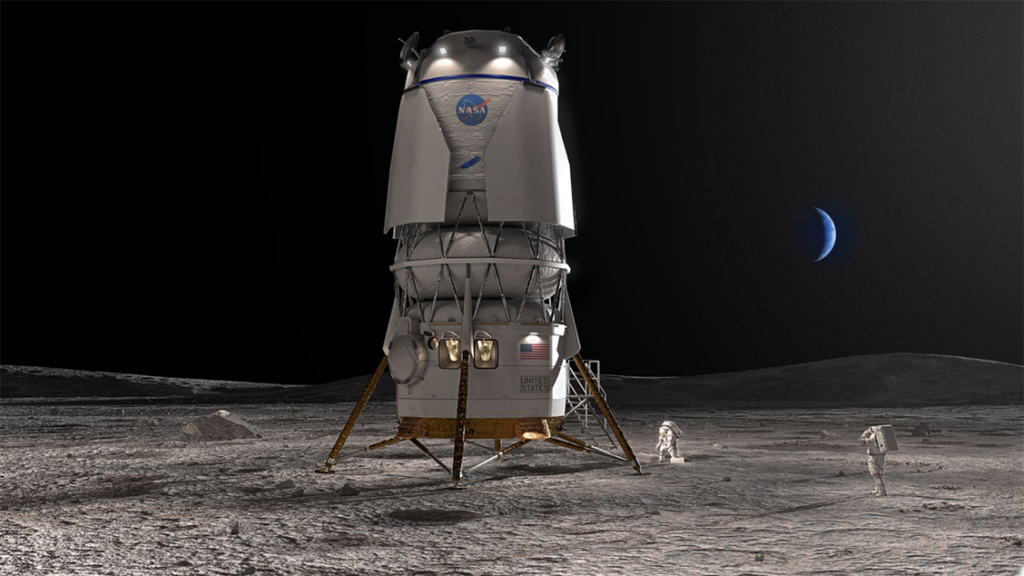 London, 25 May 2023.- Astrobotic, part of the Blue Origin National Team developing space robotics technology for lunar and planetary missions, announced on Friday a contract win for NASA's Artemis program. The contract is to develop and provide human and large cargo lunar landing services to support America's return to crewed exploration of the Moon.
Astrobotic will provide the cargo accommodation system, which alongside Blue Origin's lander, allows for safe landing and operation of mission critical, very large cargo like astronaut habitats or pressurised rovers. Astrobotic will support the development of lunar landing sensors. 
"Astrobotic is thrilled to continue leveraging our 16 years of lunar-centric capabilities with Blue Origin's National Team. This is truly a powerhouse group dedicated to America's vision of bringing humans back to the Moon," says John Thornton, CEO of Astrobotic. "Our goal of making space accessible to the world started with robotic lunar missions across our four lander and rover missions, and now extends to astronauts. Astrobotic is ready to do its part to further human presence on the lunar surface."
The contract to develop a sustainable human landing system for the Artemis V Moon mission was awarded to Blue Origin and includes the following companies: Astrobotic, Lockheed Martin, Draper, Boeing, and Blue Origin's Honeybee Robotics subsidiary. The NASA human landing system will take astronauts to and from Gateway in lunar orbit to the surface and back to the lunar space station as part of NASA's return to the Moon for science, exploration and inspiration.