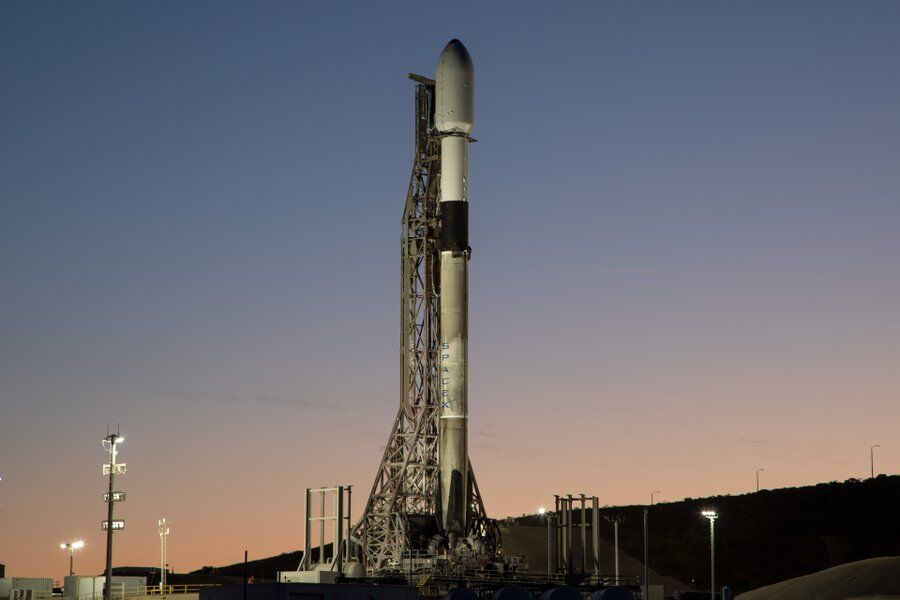 Ibadan, 5 April 2023. – The Space Development Agency (SDA) has announced the successful initial launch of Tranche 0 (T0) of the Proliferated Warfighter Space Architecture (PWSA). These will make up the Transport and Tracking Layer satellites demonstrating the low-latency communication links to support the warfighter with a resilient network of integrated capabilities, including tracking advanced missile threats from low-Earth orbit (LEO). Once complete, Tranche 0 will include 20 optically-connected data transport satellites and eight optically-connected missile warning/missile tracking satellites with wide-field-of-view sensors. A second SDA launch of Tranche 0 satellites is scheduled for June.
"This is a major accomplishment for SDA and for the whole Department of Defense. It shows that our key pillars, proliferation, and spiral development, can deliver for national security space," said Derek Tournear, director of SDA. "Through this launch, we've demonstrated that SDA can keep a schedule to deliver enhanced capabilities every two years."
The Agency awarded firm-fixed-price contracts for T0 satellites, costing approximately $15 million per Transport satellite. Furthermore, it is fielding the constellation approximately 30 months after authority-to-proceed on each contract. In addition, the T0 demonstration constellation will fly in two orbital planes at an altitude of approximately 1,000 km. Once in orbit, the satellites must undergo a period of test and checkout of the bus and mission payloads before demonstrations can begin.
Additionally, the Agency plans to field the first operational generation of the PWSA, Tranche 1, beginning in late 2024. Tranche 1 will include 126 Transport Layer satellites, 35 Tracking satellites, and 12 tactical demonstration satellites (called T1DES).