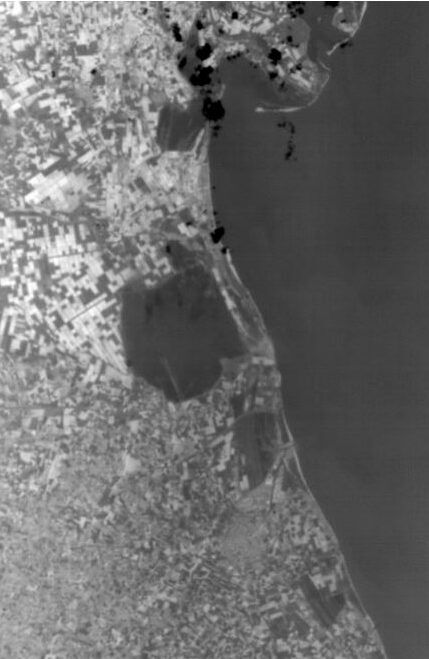 Ibadan, 19 April 2023. – Leonardo DRS, Inc has announced that its new high-precision radiometer technology is helping to measure the Earth's surface temperature from space. The image collection from the Company's Multiband Uncooled SmallSat Imaging Radiometer (MUSIR) payload is part of a demonstration mission for NASA. MUSIR, with its space-based uncooled thermal imaging radiometer technology, aims to pave the way for small, affordable satellite constellations.
The MUSIR payload launched aboard a small commercial satellite earlier this year and is testing a new technique using bolometers to perform high-precision radiometry for measuring Earth's surface temperature from space. As a result, the Company believes the technology could pave the way for future satellite constellations that measure infrared energy radiating from Earth's surface.
"As the mission prime responsible for all aspects of this effort, including the payload and ground data processing, DRS was able to meet NASA's goals of a very tight timeline in a cost-efficient manner," said Jerry Hathaway, vice president and general manager of the Leonardo DRS Electro-Optical and Infrared Systems business unit.
Traditionally, Long Wavelength Infrared radiometers use cooled Focal Plane Array (FPA) technology, which requires large, high-powered cryogenic coolers to achieve the necessary cold temperature. On the other hand, by using an uncooled FPA, which can operate at room temperature, the DRS design eliminates the need for cryogenic coolers. Furthermore, the technology makes the radiometer instrument much lighter, smaller, and much lower power requirement, suitable for a SmallSat or a CubeSat.