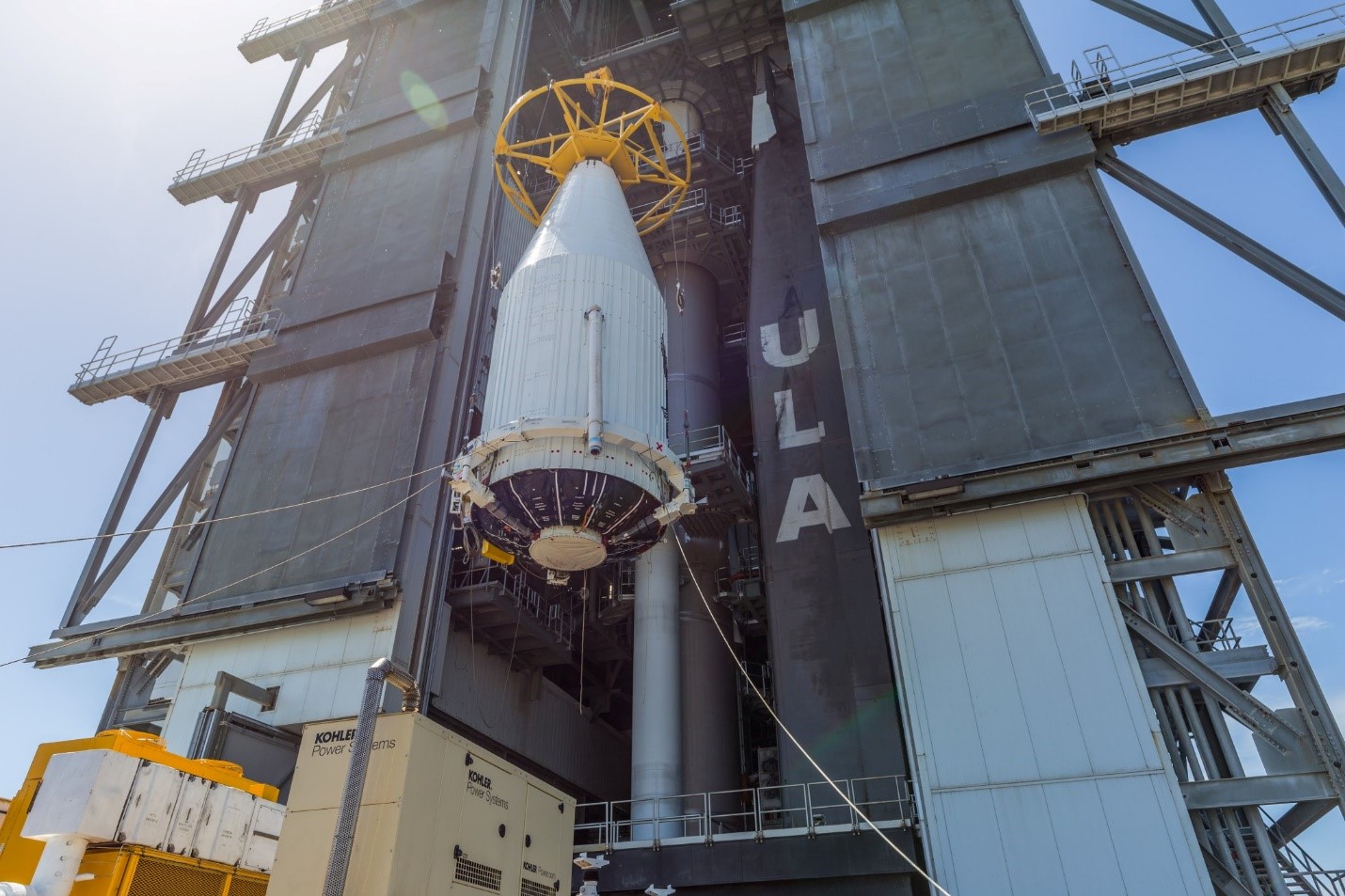 Ibadan, 29 March 2023. – The Space Based Infrared System Geosynchronous Earth Orbit – Satellite-6 (SBIRS GEO-6) formally transferred from Space Systems Command (SSC) to Space Operations Command (SpOC), on Friday, March 24, 2023.
SBIRS GEO-6's LM2100 Combat Bus is an enhanced space vehicle that provides resiliency and cyber-hardening against growing threats, better spacecraft power, propulsion and electronics, common components, and procedures to streamline manufacturing, as well as a flexible design that reduces the cost to incorporate future, modernized sensor suites.
"SBIRS GEO-6 exceeded performance expectations during on-orbit testing," said Col. Daniel Walter, Strategic Missile Warning Acquisition Delta commander, Space Sensing, Space Systems Command. "It was a very clean calibration campaign, allowing us to declare operational acceptance about 40 percent faster than our historic average testing times."
Space Delta 4's 2nd Space Warning Squadron at Buckley Space Force Base, Colorado, is now operating the satellite, and all systems are performing nominally. Furthermore, the 2nd SWS operates SBIRS as part of its mission to defend and deliver trusted, persistent, space-based global missile warning and battlespace awareness in support of U.S. and allied forces.
"Our nation depends on SBIRS and the dedication of our Guardians, Airmen, and civilians who support this vital mission, which helps ensure our safety and security every day," said Col. Ethan Mattox, SpOC's Missile Warning/Tracking Mission Area Team chief. "The space professionals at the 2nd Space Warning Squadron and Space Base Delta 4 are proud to continue SBIRS GEO-6 operations in support of warfighters across the globe. Many thanks to our SSC teammates and industry partners for enabling this smooth transition to operations."