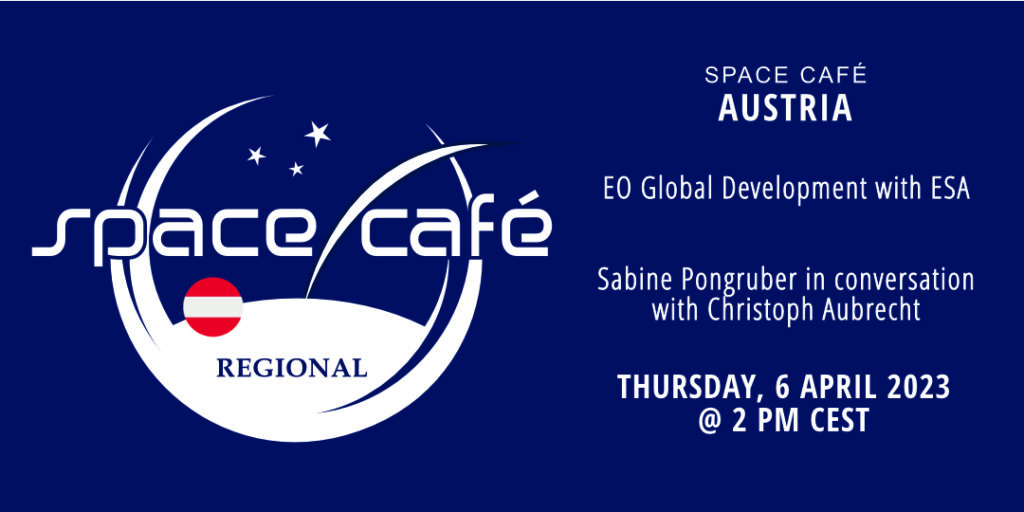 This Space Café Austria will feature Christoph Aubrecht , Coordinator of ESA´s Global Development Assistance programme, in conversation with Sabine Pongruber, Founder and CEO of WEME Global and a friend of SpaceWatch.Global .
"EO Global Development with ESA"
How do the European Space Agency and Multilateral Development Banks join forces to solve world´s biggest challenges? From Climate Resilience to Disaster Management, Clean Energy and Agriculture.
In our next Space Café Austria, Christoph Aubrecht and Sabine Pongruber will chat about how Earth Observation assists humankind to be safer and more secure or aware and informed. Join to learn more about our challenges of impactful communication to facilitate EO adaptation globally. From space to real life adaptation.
Christoph Aubrecht is currently based in Frascati, Italy, Coordinator of the Global Development Assistance programme – in short GDA – at the European Space Agency. GDA is informed by, and in turn powering, a broader strategic cooperation framework with World Bank and Asia Development Bank. Prior to ESA our guest Christoph led the spatial analytics efforts under the World Banks CDRP Disaster Resilience initiative. He has gained cross-disciplinary experience through positions across academia, public, private, and intergovernmental institutions including GFDRR, NOAA, Astrium, Columbia U, and AIT. Christoph holds a Master and PhD degrees in Geo Information Science and remote sensing from University of Vienna and attended executive and management trainings in Harvard and at Cambridge.
The audience will have an opportunity to ask questions in dialogue with Dr. Christoph Aubrech.
This Space Café Austria will be conducted in English on 6 April 2023 at 2 pm CEST.
SpaceWatch.Global is a Europe-based digital magazine and portal for those interested in space and the far-reaching impact of the space sector.
Reserve your spot today!