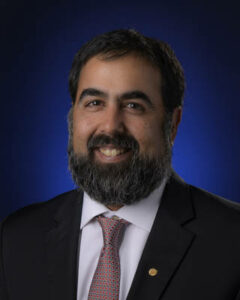 London, 31 March 2023.- NASA announced on the 30th of March that it has established the new Moon to Mars Program Office at NASA Headquarters in Washington to carry out the agency's human exploration activities on the Moon and Mars. Amit Kshatriya will serve as the agency's first head of office, effective immediately. Kshatriya previously served as acting deputy associate administrator for Common Exploration Systems Development.
The new office resides within the Exploration Systems Development Mission Directorate, reporting to its Associate Administrator Jim Free. The Moon to Mars Program Office focuses on hardware development, mission integration, and risk management functions, using the Artemis missions at the Moon to open a new era of scientific discovery. The new office will lead planning and analysis for long-lead developments to support human Mars missions. 
Lakiesha Hawkins will serve as the deputy for the Moon to Mars Program Office. Hawkins will support Kshatriya the office's day-to-day management and operations. Stephen Creech will serve as the technical deputy for the office. In this capacity, Creech will ensure technical issues are identified and brought to resolution across all of the offices.
"The Moon to Mars Program Office will help prepare NASA to carry out our bold missions to the Moon and land the first humans on Mars," says NASA Administrator Bill Nelson. "The golden age of exploration is happening right now, and this new office will help ensure that NASA successfully establishes a long-term lunar presence needed to prepare for humanity's next giant leap to the Red Planet."
Through Artemis, NASA will land the first woman and the first person of colour on the Moon. This will pave the way for a long-term, sustainable lunar presence and prepare for future astronaut missions to Mars.