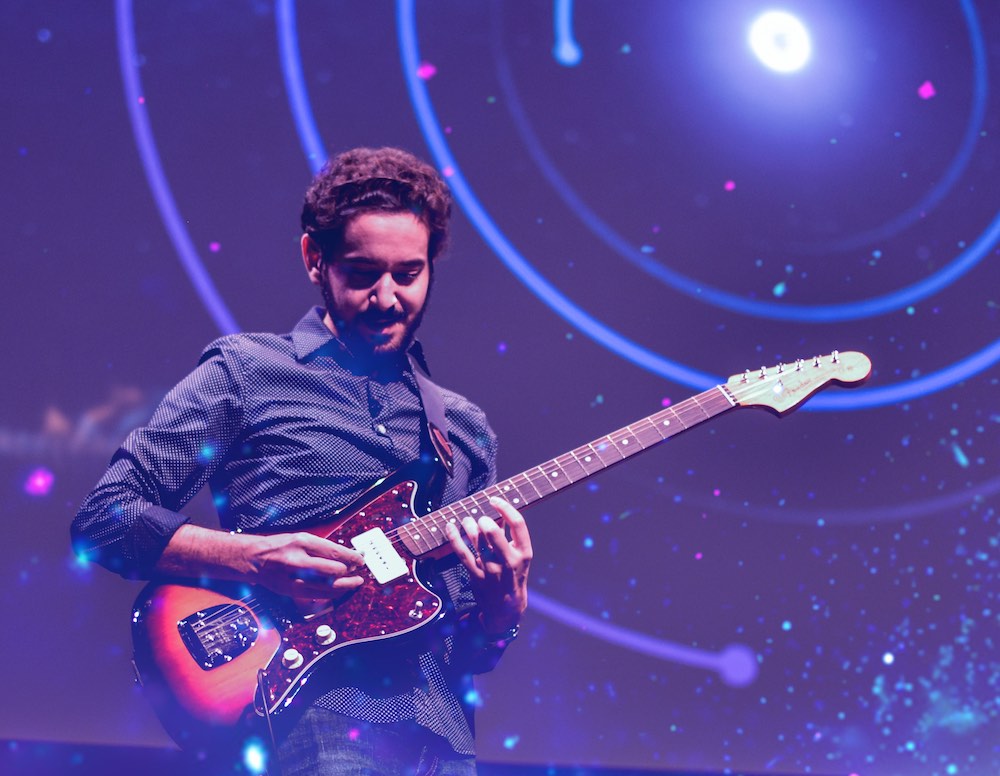 SpaceWatch.Global is pleased to present: The Space Café Podcast #77: Matt Russo, Astrophysicist and Sound Wizard, the Surprising Appeal of Sounds from Space. 
Episode 077 features a special guest: Dr. Matt Russo

In this fascinating episode of the Space Cafe Podcast, host Markus Mooslechner is joined by Dr. Matt Russo, an astrophysicist, and musician, to discuss the connection between space and music. They delve into Dr. Russo's journey from a musician to an astrophysicist, the sound of gravitational waves, and the idea of life beyond Earth. The conversation also covers the importance of interdisciplinary collaborations and the role of music in understanding the universe.
Memorable Quotes:
"I think the connections between science and music are really just the human mind wanting to understand and perceive the universe." – Dr. Matt Russo
"Gravitational waves are very similar to sound waves, but they're not waves of pressure, they're waves of stretching and squeezing space itself." – Dr. Matt Russo "Most astronomers that I've talked to, at least including myself, think it'd be absurd if we were alone." – Dr. Matt Russo
Shareable Bites:
System Sounds, a project by Dr. Matt Russo, translates data from the universe into music to make astronomy more accessible and engaging for people.
The discovery of gravitational waves opened up a new way to explore the universe by observing how these waves stretch and squeeze space itself.
Copernican principles teach us that we are not in a special place or time in the universe, suggesting that life beyond Earth is likely, given the vastness of space and the number of planets discovered.
Sources and Links:
SPOTIFY:  Space Cafe Podcast Guest Tunes
The Space Cafe Podcast brings our signature brand of engaging and relevant content from across the global space economy to you via an exciting new format. Together with award-winning Executive Producer, Markus Mooslechner (Terra Mater Factual Studios), our fortnightly podcast features guests that matter.
Each episode includes a review of important topics, as well as guest appearances and deep commentary from expert panelists from across the space sector.
Thanks to our global distribution partner, BookWire, the podcast is available on all major podcast platforms.