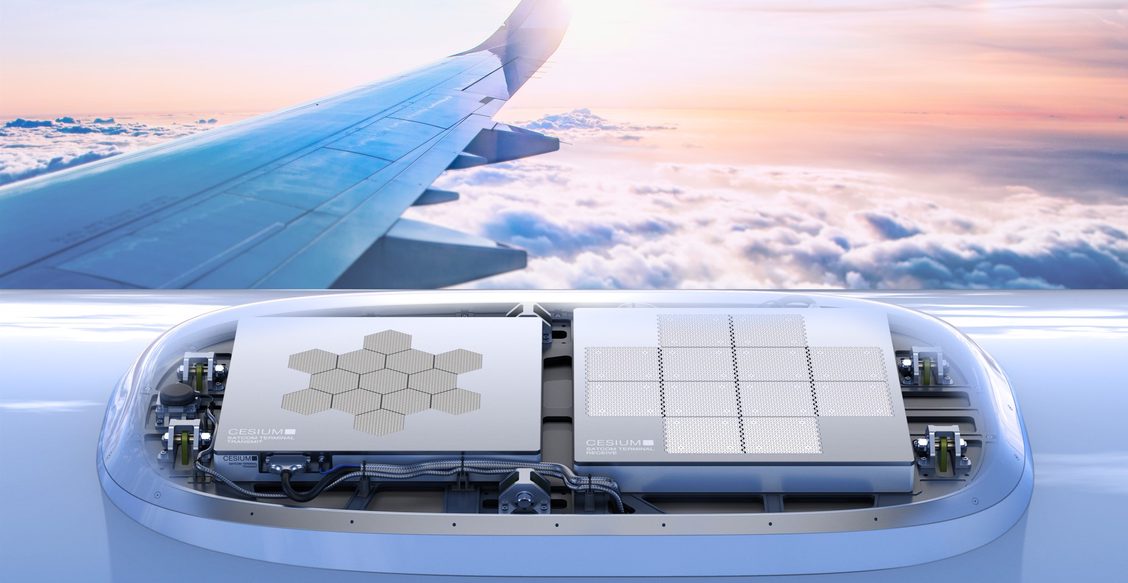 Ibadan, 14 March 2023. – CesiumAstro has announced its entry into the in-flight connectivity (IFC) market, providing an advanced multi-beam active phased array for airborne satellite communications applications. As a designer of active phased array technology for low-Earth orbit (LEO) space, CesiumAstro will provide the multi-beam phased array supporting multiple Ka-band constellations for airborne commercial and defense markets.
The high-performance yet cost-effective system's design makes it a scalable solution for a wide range of airborne platforms spanning large commercial aircraft, business jets, helicopters, and unmanned aerial systems.
The Company's new IFC system will tentatively undergo multiple flight demonstrations with Airbus commercial aircraft and helicopters. These demonstrations will showcase the solution's scalability and flexibility and its ability to connect to multiple satellites and orbits simultaneously. As a result, this will enable the make-before-break handoff and other key features that enhance the overall quality of service.
Speaking on this, Olivier Hauw, leading Fast Track Connectivity at Airbus, said, "Airbus R&T commits to evaluating the latest technologies in the industry so that we can provide our customers with best-in-class connectivity. CesiumAstro's flat panel array technology is at the cutting edge, and we look forward to working together further."
"In-flight connectivity is a growing market, and we are developing the highest performing, most cost-effective solution that is timed to hit the market just as the latest Ka-band satellite constellations come online," said Shey Sabripour, founder and CEO at CesiumAstro. "Being constellation-agnostic will provide our customers greater flexibility with a key differentiator being multi-beam capability without having to sacrifice performance."
CesiumAstro will begin demonstrations of its in-flight active phased array technology through 2023 and 2024, with testing moving from the ground to an Airbus helicopter.