by Paul Liias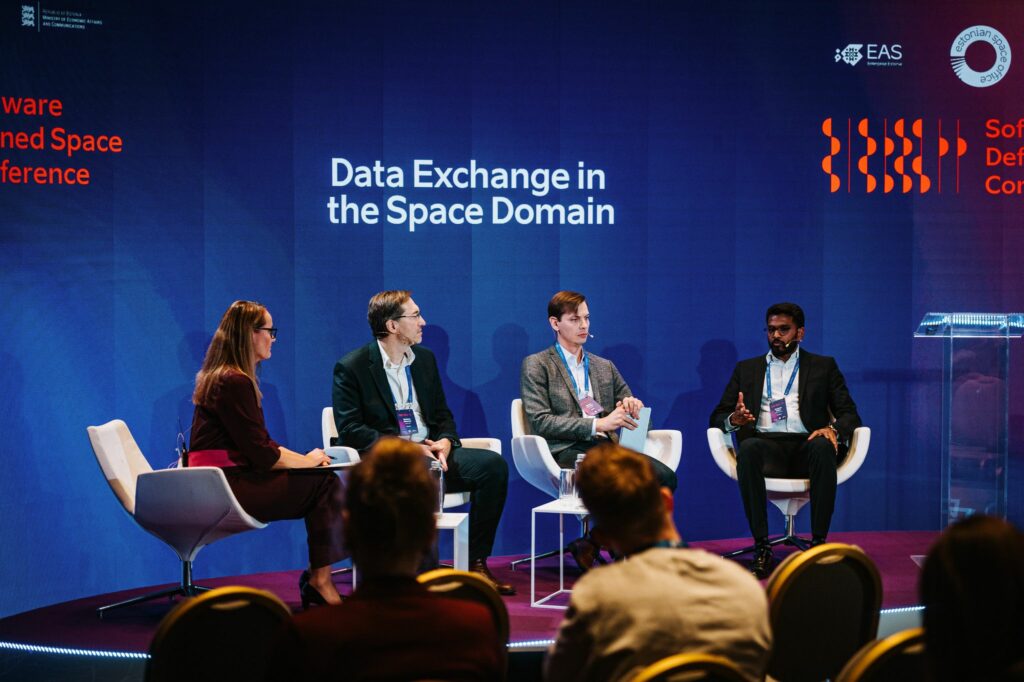 The Software Defined Space Conference 2022 was the second conference in the series launched in 2021, earlier with the name Cyber and Space Security Conference. The second edition took place on the 26-27 October 2022 in Tallinn, Estonia. The conference was initiated by the Ministry of Economic Affairs and Communication for Estonia and co-organised together with the Estonian Space Office to create a vibrant community for space cyber security.
Software Defined Space is a new term without an agreed definition, which was created by the team at the end of 2021. A more detailed explanation of what Software Defined Space is, will be discussed shortly and also during our next events.
In this article, we look back to the conference in 2022 and reveal the first details about activities in 2023.
Software Defined Space Conference 2022
The focus of the Software Defined Space Conference is on software development and cyber security for the space domain. With the aim to raise awareness of the opportunities in the sector, commercialisation, grow the space community to support sustainable development in the sector, forecast and visualize future demand and bring the service providers and consumers together.
After the first event in 2021, the organizing team realized that the content and community that we are aiming for with the conference is so much more than only cyber security. We wanted to see a much bigger picture of the space domain. How on one hand software has enabled the growth of the space sector and on other hand creates threats we need to be aware of.
From the very beginning, we took an approach to building the conference series on interactive panel discussions. In 2022 we had almost no PowerPoint slides shown by panellists, and it is the path we want to continue – to have lively and interactive discussions.
To understand challenges in the space domain you need to combine knowledge of technology, policy, and law.
The conference was kicked off with a keynote by Xavier Lobao Pujolar, Head of Future Projects Division at the European Space Agency, who gave a talk about space and 6G. This was followed by a good mix of panels talking about novel software-defined satellite missions and applications depending on infrastructure in space, space warfare, software development for smallsat missions, and end-to-end space Cyber Ranges. In between, we had a keynote presentation by Olli Ruutu, Deputy Chief Executive of the European Defence Agency, who brought in the defence perspective.
The second day focused on societal aspects of Software Defined Space, data exchange, and cyber security policy in the space domain. Space Traffic Management (STM) was discussed during a fireside chat with a conclusion to next time have a look into decentralized solutions for STM. A keynote speech explaining some views of the United States was delivered by Iranga Kahangama, Assistant Secretary for Cyber Policy, U.S. Department of Homeland Security.
Main conclusions, thoughts, and takeaways from 2022
Good cyber education connected to STEM fields and social sciences is the basis for new young professionals with the right skills to build a safe and secure space industry.
There could be more cooperation between the cybersecurity industry and educational or research satellite projects to create sandboxes, which enable the testing of applications in a real space environment.
Satellite manufacturers and operators, especially in NewSpace who are using Commercial off-the-shelf (COTS) need to take a closer look at their supply chain and understand the origins of each part.
Actors in the space industry need to substantially increase their efforts and engagement in Cyber Ranges to make their space systems more resilient.
Solutions for Space Traffic Management (STM) should be discussed in more detail, especially focusing on pre-warnings systems and STM decentralized platforms.
Policymakers should investigate the Guidelines for Long-term Sustainability of Outer Space Activities of the Committee on the Peaceful Uses of Outer Space
Europe needs to adopt the directive on measures for a high common level of cybersecurity across the Union (NIS2 Directive) and recognise space assets as critical infrastructure.
We need to strengthen international cooperation in the field of security and resilience of space systems.
Governments in cooperation with academia and industry need to continue the development of cybersecurity technologies to ensure a safe and secure space system architecture.
It was highlighted that spreading awareness more intensely about the right technologies, tools, and policies inside the space and cyber community should be done.
Another value we care about is interesting content. We are looking for speakers with different backgrounds from academia, industry, start-ups, and government organisations. To understand challenges in the space domain you need to combine knowledge of technology, policy, and law. We want to see speakers with inspiring ideas and projects that change the world as we know it today. Everyone from experts to high-level representatives are welcome to join.
The feedback received from participants showed that the conference was insightful and valuable due to its knowledgeable speakers, there was good balance between different topics and most are looking forward to the next event.
Software Defined Space Conference 2023
The third edition of the Software Defined Space Conference will take place on the 1st and 2nd of November 2023 in Tallinn, with pre-events and a space Halloween reception on Earth taking place on the 31st of October. For 2023 we have booked a unique venue in the Old Town of Tallinn.
Everyone interested in being part of the interactive discussions is welcome to submit an abstract. Call for abstracts will be launched on the 20th of February and the final date of submission will be the 7th of April. Abstract topics will be connected to tech, policy and law, software, and cyber security.
The organizers have received several new ideas and positive feedback which will be taken into account to grow and accelerate the event to new heights. For example, the 3rd edition of Software Defined Space is aiming to showcase more practical demos of space cyber security applications and enable participants to be more involved with hands-on activities.
More information about 2023 will be shared during the year on Software Defined Space Conference social media pages and homepage (Software Defined Space Conference 2023 — Estonia).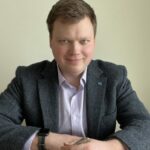 Mr Paul Liias is Head of Space at the Ministry of Economic Affairs and Communication for Estonia, which includes leading the Estonian Delegation to the European Space Agency (ESA) and Estonian participation to the EU Space Programme. Paul has created the Estonian Space Policy and Program 2020-2027. Today he is working on Estonian national space legislation and many other space policy initiatives with regional and global impact. For example, focusing on space cybersecurity and space traffic management.
Previously Paul has been engaged in various roles in the space sector since 2008, when he joined the first Estonian satellite project ESTCube-1 and lead the development of mechanical systems. After the successful launch of ESTCube-1 in 2013 he continued as an entrepreneur in the space sector until 2016 when he joined the ministry. More information about Paul's work can be found on his website www.paulliias.com