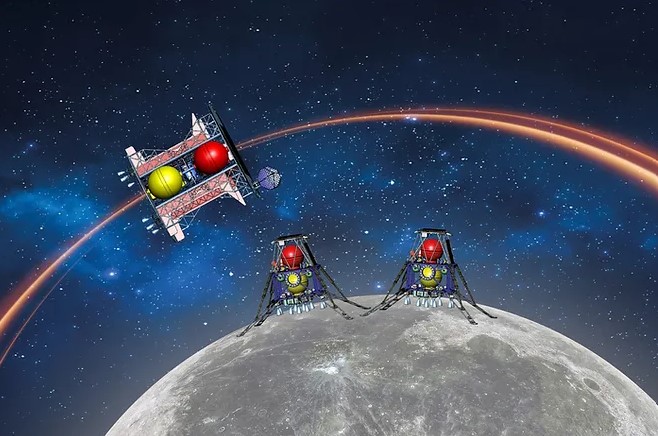 Ibadan, 21 February 2023. – SpaceIL and the German Aerospace Center (DLR) have signed a cooperation agreement for the Beresheet2 space mission. The second lunar mission by SpaceIL will comprise three spacecraft systems, which will be tentatively complete by mid-2025.
The agreement includes the use of the unique Crater Navigation algorithm (CNav) of the DLR. CNav identifies craters in lunar surface images and matches them to an onboard crater database. It will provide accurate GPS-like positioning information to assist the spacecraft's navigation during the entire landing process. This cooperation will help collect and analyze the data and contribute to space research in Israel, Germany, and worldwide.
The Beresheet2 mission aims to achieve several records, including a double landing on the Moon in a single mission using the small lunar landers, each weighing about 150 kg. One of the landers will seek to land on the far side of the Moon, and the other, on the Moon's near side. The mothership (Orbiter), which has a design for a long-term mission, will orbit the Moon for up to five years and will serve as a platform for educational science activities in Israel and worldwide via a remote connection that will enable students in multiple countries to participate in deep-space scientific research.
SpaceIL has raised about 85% of the funds necessary for the project, thanks to donations from leading philanthropists and entrepreneurs, including the Patrick and Lina Drahi Foundation, the Morris Kahn Foundation, and the Moshal Foundation.