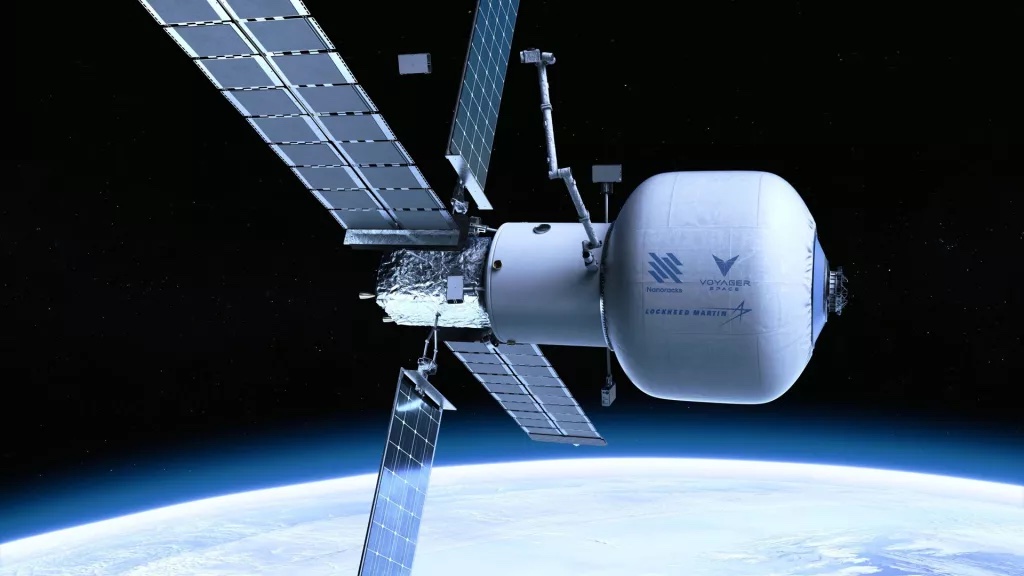 Edinburgh / Denver, 5 January 2023. – Space technology company, Voyager Space, and advanced aerospace and defence solutions provider, Airbus Defence and Space, entered into a partnership to develop and operate Starlab space station. The station will serve NASA as well as a global customer base of space agencies and researchers, Voyager said.
Airbus Defence and Space will provide technical design support for the project under which the on-orbit laboratory will be developed. Starlab will be able to provide the same payload capacity as the International Space Station (ISS). According to plans, astronauts will conduct hundreds of experiments and technical investigations each year on orbit.
NASA awarded Voyager along with its operating company, Nanoracks, a US $160 million Space Act Agreement in 2021. The award was granted in order to create the continuously crewed free- flying space station replacing the ISS. Starlab will be the home of the first science park in space, the George Washington Carver Science Park. Here, scientists and industry experts can share findings, collaborate, and advance both scientific and commercial endeavors, said Voyager. Starlab is currently planned to be launched in 2028.