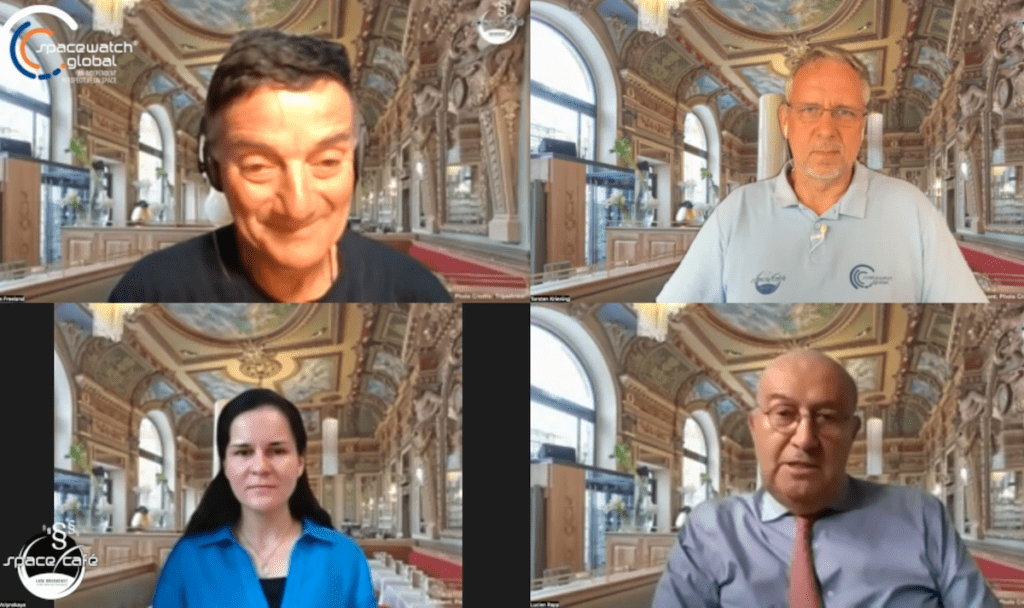 In the latest (11th) Space Café "Law Breakfast with Steven Freeland", host Steven Freeland, Emeritus Professor of International Law at Western Sydney University, Sydney and Professorial Fellow at Bond University, Australia, and Co-Host Torsten Kriening, SpaceWatch.Global's Publisher, welcomed Olga Volynskaya and Lucien Rapp to a wonderful breakfast discussion at the historic Bibent café in Toulouse.
Over bagels, sandwiches and sweet treats (and some coffee), they discussed many legal issues arising from everyday space activities, including the following:
What is the significance of the private space sector and how is its increasing contribution compatible (or not) with the international and national legal frameworks for space?
How will law cope with the rapid development of space technology, typically led by private sector innovation? What tools might help regulators overcome the dilemma of 'regulating for the unknown'?
Do concepts such as a 'regulatory sandbox', which is used in other hi-tech areas have any place in the ongoing evolution of space governance?
What other ethical, conflict of interest and market force issues impact on the involvement of the private sector in space and where does law sit in with these other factors?
Olga and Lucien, both of whom are very thoughtful and knowledgeable experts in space-related policy and law issues, also provided their 'one word' to describe the wonders of space/space law – a tradition for all guests at the Space Café Law Breakfasts and help to demystify the sometimes complex and contradictory vested interests involved in space activities and industry.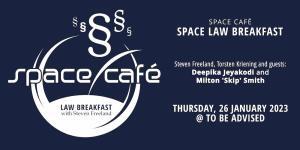 We hope that you enjoyed this discussion and will already note in your diary to join us in Chennai for the next Space Café "Law Breakfast with Steven Freeland" on 26 January 2023, with our fabulous guests, Deepika Jeyakodi and Milton 'Skip' Smith. There will be so many issues to discuss.
In the meantime, please let us know if there is a particular event or issue that you want our expert panel to help to 'demystify'. We are always interested in your views and suggestions.
We really hope you will join us for breakfast in January! See you then!
This 11th Space Café "Law Breakfast with Steven Freeland" was held on 24 November 2022.
SpaceWatch.Global is a Europe-digital magazine and portal for those interested in space and the far-reaching impact of the space sector.
Here is the video: