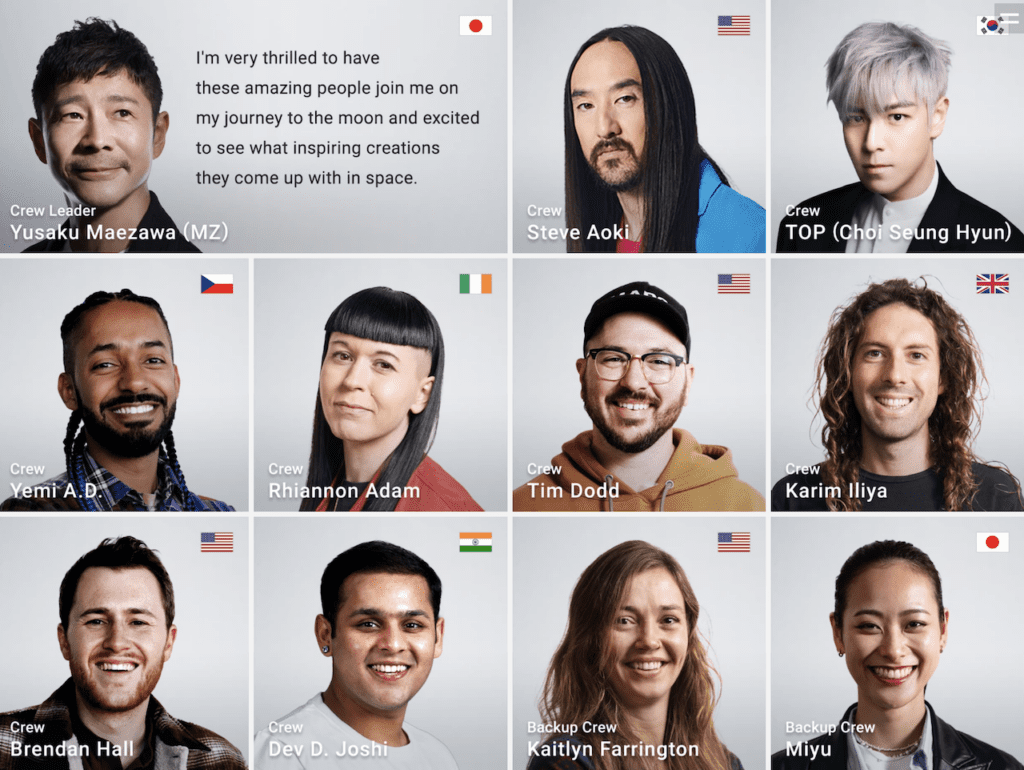 Edinburgh, 13 December 2022. – Online fashion retailer Yusaku Maezawa, the Japanese billionaire who purchased all the seats aboard SpaceX's Starship, has picked eight crew members to accompany him on the journey. for the first-ever artist-centered mission.
According to plans, the first civilian, artists-centered, one-week mission named dearMoon, will fly the crew around the Moon next year. However, Starship has not even been approved for an orbital flight around our planet yet.
The 8 crew members are DJ Steve Aoki; YouTube creator Tim Dodd (Everyday Astronaut); artist and choreographer Yemi A.D.; photographers Karim Iliya and Rhiannon Adam; filmmaker Brendan Hall; actor Dev Joshi; South Korean rapper TOP. Maezawa also chose two backup crew members: dancer Miyu, and snowboarder Kaitlyn Farrington.
The dearMoon project was announced in 2018 with the call for eight crew mates announced in 2021. Maezawa, who flew to the International Space Station last December,  is footing the bill for all eight future astronauts. Starship is also scheduled to take NASA astronauts to the Moon, and billionaire Dennis Tito bought seats for himself and his wife too.