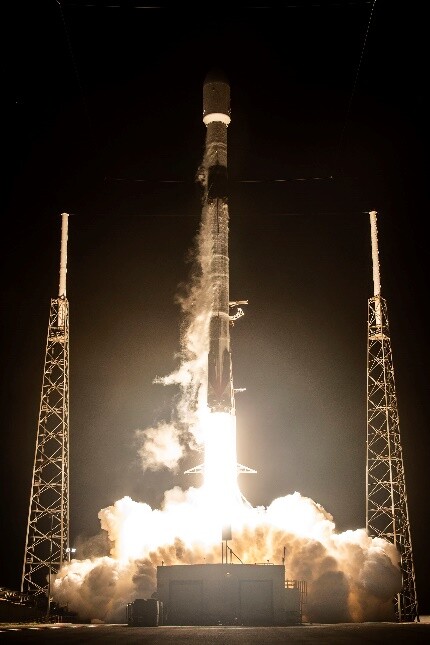 Edinburgh / Tokyo, 12 December 2022. – Global lunar exploration company, ispace's HAKUTO-R Mission 1 lunar lander has successfully established communications with Earth following its launch by a SpaceX Falcon 9 rocket yesterday, the HAKUTO-R Mission Control Center in Nihonbashi, Tokyo, confirmed.
The completion of launch and separation means that Mission 1 has achieved "Success 2" of the Milestones set for it. The lander has now also demonstrated that it is capable of withstanding the extreme conditions of launch and space. The company is now working to establish a stable attitude and stable power generation, which is the third Milestone on ispace's list.
The firm has set 10 Milestones for Mission 1, ranging from launch to landing. ispace will weigh and evaluate the results against the criteria and incorporate into future missions expected to launch by 2025. Mission 2 and Mission 3, will contribute to NASA's Artemis Program as well.
The 10 Milestones for Mission 1 are the following: