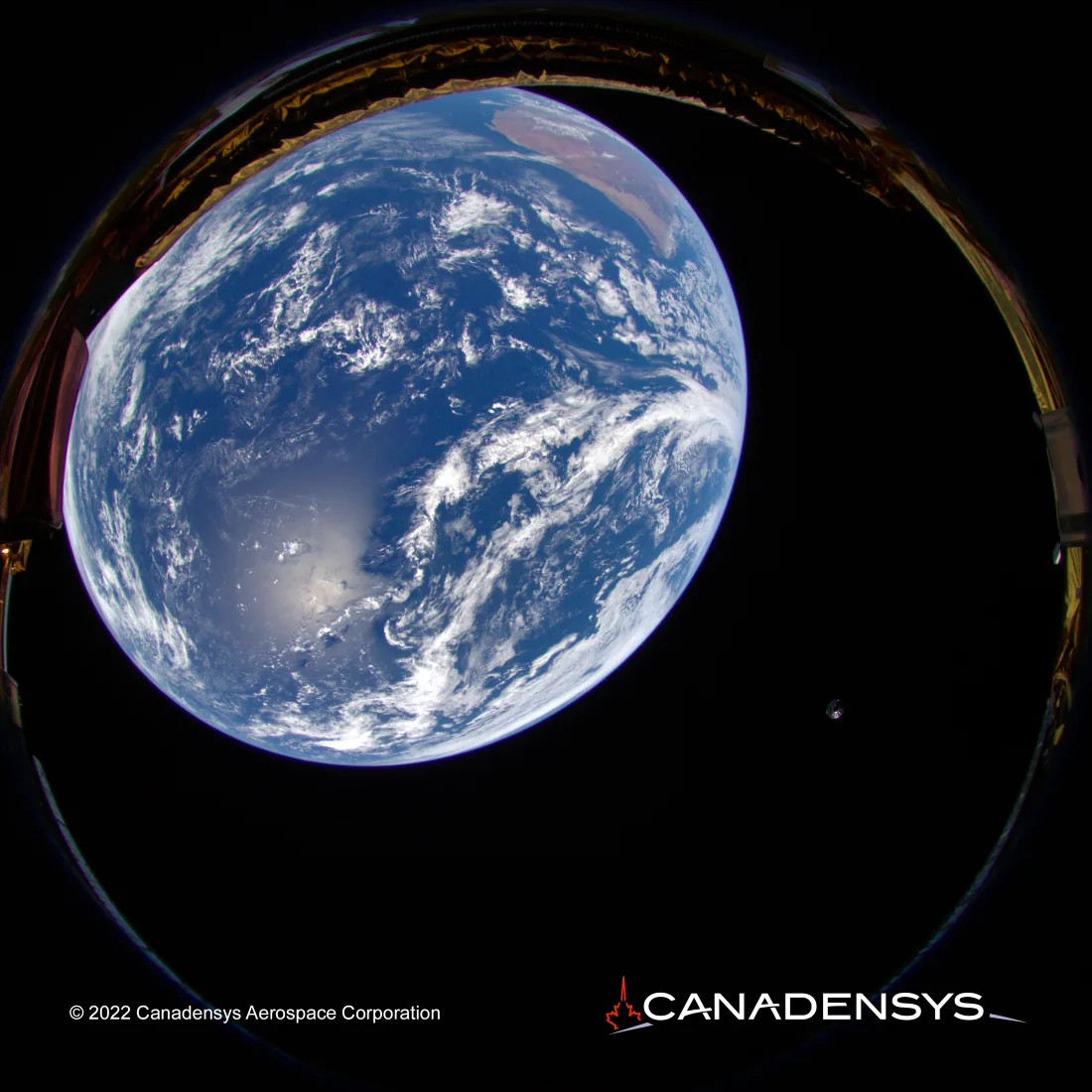 Ibadan, 15 December, 2022. – Canadensys Aerospace Corporation has announced that its multi-camera AI-enabled lunar 360-degree imaging system is now on its way to the Moon. On December 11, at the Kennedy Space Center in Florida, the imaging system launched into space aboard the Japanese ispace Hakuto-R lunar lander on a SpaceX Falcon 9 rocket. As part of the in-space check-out procedure on its way to the Moon, one of the cameras in the system captured this image of the Earth. Also visible in the image is the spent 2nd stage of the Falcon 9 rocket, as it falls away from the Hakuto-R spacecraft.
Frank Teti, General Manager of the Canadensys Toronto facility that designed and built the imaging system, stated, "we are happy with the performance of the imaging system and with the quality of the first in-space images we obtained. Designing systems to operate in the harsh environment on the lunar surface is always a challenge, but one we feel we have solved. We look forward to sharing equally spectacular images when we touch down on the Moon."
Among other tasks, the lunar imaging system will image each of the Japanese Aerospace Exploration Agency (JAXA) and the United Arab Emirates Mohammed Bin Rashid Space Centre (MBRSC) rovers as they deploy from opposite sides of the ispace lander soon after arriving on the Moon's surface sometime in April 2023.
"We are thrilled to be on our way to the Moon with this incredible technology. We thank the Canadian Space Agency for providing some of the funding to enable our mission, as well as ispace and SpaceX for handling the complex launch and transportation challenges," says Christian Sallaberger, President & CEO of Canadensys Aerospace. The President also noted looking forward to continuing the "exciting lunar exploration collaboration with our Japanese and Emirati colleagues on the surface of the Moon."