by Viktoria Urban
Our Space Café WebTalk "33 minutes with the CITC team – Outlook and Insights into Connecting the World from the Skies" took place on Tuesday, 1st November, learning about space in the Kingdom of Saudi Arabia.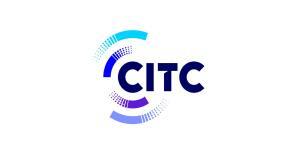 Our guests were all from CITC (Communication and Information Technology Commission of Saudia Arabia), which commission is also the organizer – in cooperation with the International Telecommunication Union and the Saudi Space Commission – of the 3-day forum "Connecting the World from the Skies" that will take place in Riyadh between 8-10 November.
Our guests were Mohammed AlAbdulqader, GM Radio Spectrum Services, Mohammad AlJanoobi, GM Radio Spectrum Planning, Dr. Abdulah AlJohani, Research & Innovation Consultant, and Abdulhadi AlHarthi GM Radio Spectrum Monitoring at CITC.
The talk starts with discussing how the integration of terrestrial and non-terrestrial networks offers more benefits. With the help of this integration, communication resonance can be improved and the surface continuity enhanced.
"Connectivity from sky either from space or air has the capability of offering a wide area coverage by providing connectivity over areas that are expensive or difficult to cover when compared to terrestrial networks," said Mohammed AlAbdulqader.
Connectivity from the skies is critical to our everyday life. Satellites provide GPS location which we use for navigation for sources of accurate timing and much more. However, air-based connectivity is also important, so the CITC will be auctioning the 2.1 gigahertz band by the end of this month for use in air to ground technology.
Satellite connectivity can also provide emergency call access meaning that there is never an occasion where a device is not connected. Broadband connectivity is another crucial area, as operators are aiming to ensure coverage outside urban areas and providing undisturbed services in disaster situations. Currently, the CITC is working on all these different services simultaneously.
The CITC believes that collaboration between global service providers and policymakers is really important. Operators looking to deliver a solution that provides connectivity across different countries are often faced with regulatory challenges. The CITC aims to bring all experts, regulatory or policy makers together to find a way to overcome these challenges.
Mohammad AlJanoobi also talks about the new legal system being launched, which will provide much greater capacity than the current systems. It will enable emergency connectivity as well as low bandwidth services for mobile device connectivity.
A new challenge in space according to the CITC is posed by the massive number of satellites. Firstly, it is becoming more and more difficult to launch satellites with lower costs in order to provide the services at affordable prices. Secondly, orbital congestion means it is hard to ensure orbital slots without having interference from other users.
To listen to the Space Café WebTalk's insights, you can watch the full program here:
Viktoria Urban, Senior Editor at SpaceWatch.Global: After graduating as a Journalist from Edinburgh Napier University, I am now doing an Astronomy and Planetary Science degree at The Open University (Scotland) which has enhanced my already existing love and enthusiasm for space. I am also a member of and a volunteer for several societies both in Hungary and in the UK and write online content on space for multiple companies as well. I hope my science communication will encourage many to find a job in the space sector, whatever their background and highlight important issues to ensure a sustainable space environment for future generations.