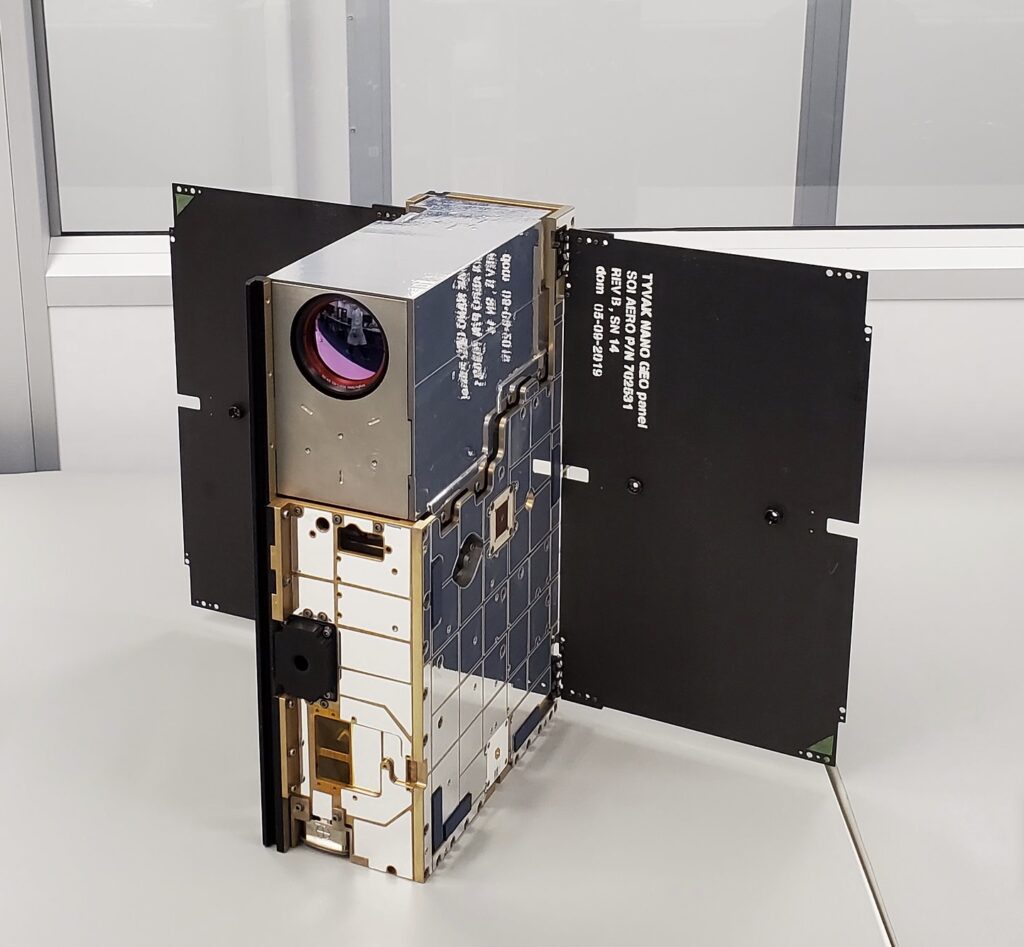 Edinburgh / Boca Raton, 17 November 2022. – Satellite-based solutions provider Terran Orbital, successfully launched Moon-mapping satellite, LunIR (Lunar Infrared Imaging), the company said. This is the second Terran Orbital-developed lunar satellite to launch this year after CAPSTONE (Cislunar Autonomous Positioning System Technology Operations and Navigation Experiment). CAPSTONE entered a Near-Rectilinear Halo Orbit around the Moon just days ago after its launch in June. Both spacecraft support NASA's Artemis program.
LunIR launched atop NASA's Space Launch System (SLS). The satellite was designed, built, and integrated by Terran Orbital, in partnership with Lockheed Martin. LunIR will fly by the Moon as a secondary payload to collect surface thermography, testing its infrared imager.
The spacecraft has a mass of 11 kg and features two deployable solar panels, three-star trackers, and three reaction wheels. Furthermore, the satellite includes an imaging payload and a micro-cryocooler provided by Lockheed Martin. 
Terran Orbital will guide LunIR with the help of a "moon camera" with commands from Lockheed Martin's algorithm. Satellite communications will be made possible via Kongsberg Satellite Services' (KSAT) ground stations in Chile, Norway, and Antarctica.