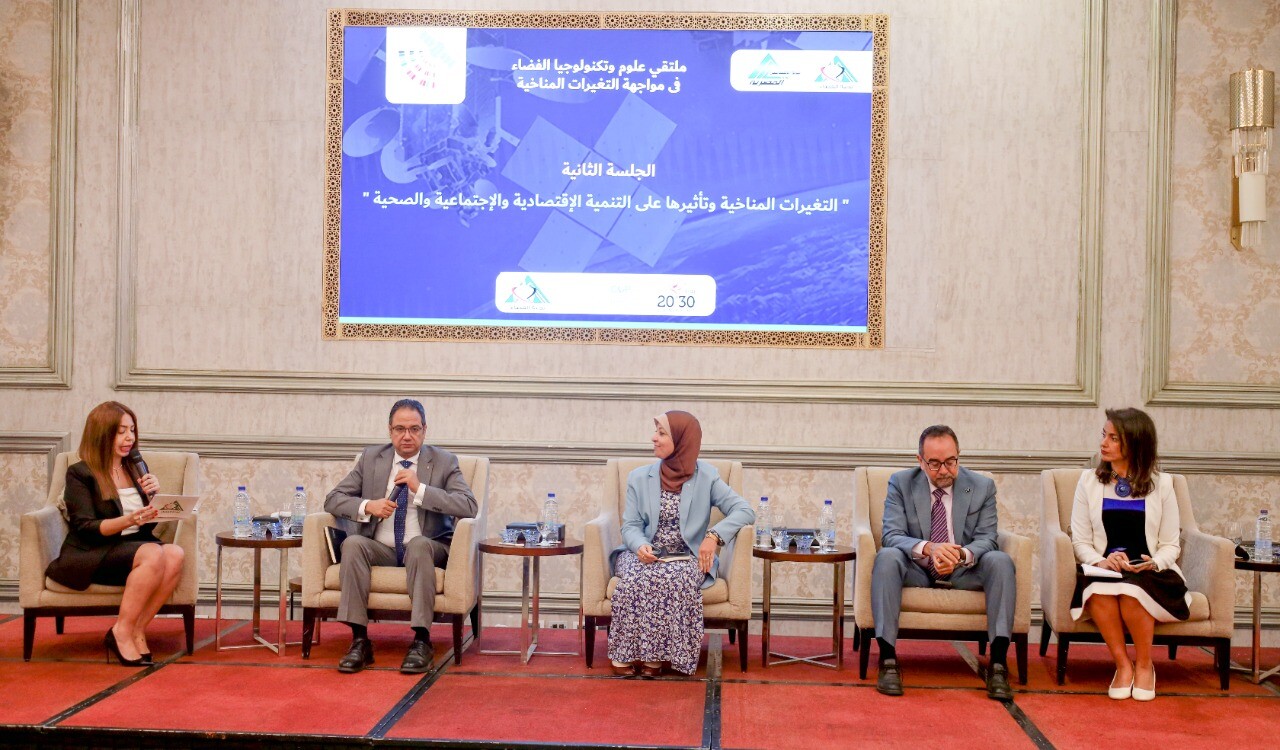 Ibadan, 3 November 2022. – The Chairman of the Space Committee of the Egyptian Engineers Syndicate, Dr. Muhandes Ahmed Faraj, has disclosed Egypt's plans to launch two new satellites, one of which will assist in climate change monitoring in Africa. Faraj made the disclosure during the Egyptian Space Committee of the Syndicate of Engineers' recently concluded conference on Egypt's efforts to develop its space capabilities.
According to Faraj, "Egypt will soon launch two new satellites, one of them is an African development satellite that will monitor climate changes in Africa, and the second is a plasma satellite that will monitor the climate properties in the upper layers of the atmosphere." He added that the conference's purpose was to "determine the role of satellites in monitoring climate changes and temperature differences, using specialized satellites with sensors capable of providing details of climate change in the coming years."
Also speaking at the conference, Dr. Engineer Yahya Mohesb, Professor of Computer and Communications Engineering and Dean of Education Affairs at the Arab Academy of Science, Technology, and Maritime Transport, noted that Egyptian satellites have seen significant developments. According to him, their image quality ratios could observe fine and full details up to 30 centimeters, noting the Country's intention to reach 10 centimeters soon.
He also noted that Egypt's 2030 strategy aims for close contact with achieving sustainable development, which are goals that rely heavily on accurate information and data that are monitored and followed up with satellite technology.
Dr. Ayman Mahrous, Director of the Space Environment Research Laboratory at the Japanese University of Science and Technology, while announcing grants for engineers at the Japanese University, also said, "space science is the science of the future, and the world is moving to use space technology in all fields."  "Egypt's engineers should devise new engineering programs that serve the field of space science," he added.
It is important to note that the announcement comes in the run-up to the 2022 UN Climate Change Conference, which Egypt will be hosting in Sharm el-Sheikh from November 6 to 18, 2022. As a result, the announcement forms part of a series of initiatives by the North African Country in preparation for the conference later this year.