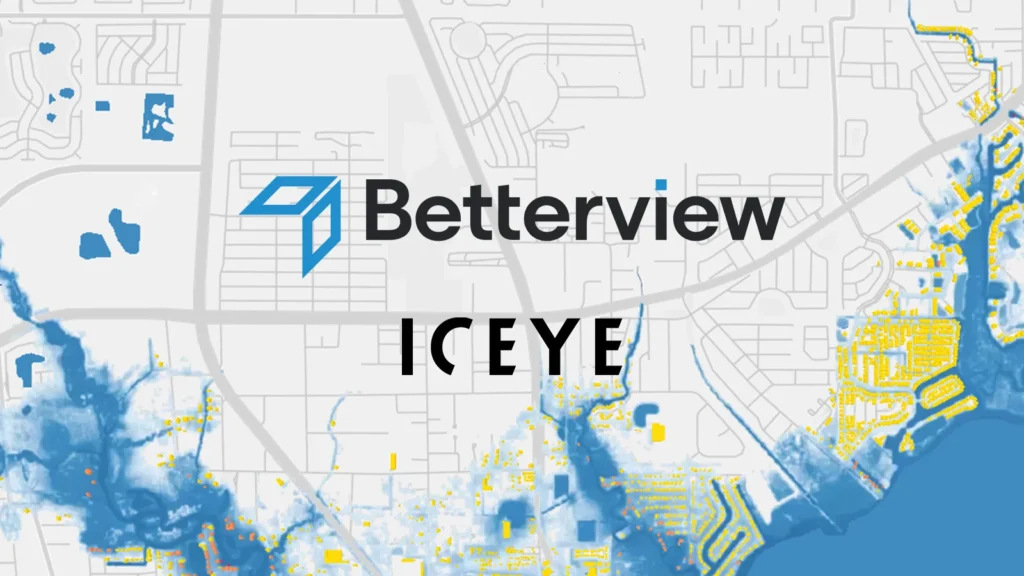 Edinburgh / San Francisco, California, 22 November 2022. – Property intelligence and risk management platform Betterview, signed a partnership agreement with geospatial company ICEYE, ICEYE said. Betterview will leverage ICEYE's data, making it available for its users within its third-party marketplace, PartnerHub.
ICEYE, founded in 2012, uses Synthetic Aperture Radar (SAR) technology to mitigate problems related to geospatial imagery. SAR sensors can see through clouds and smoke and work both during the day and night as well. The company provides hourly information on every square meter of out planet.
According to Betterview, the partnership is going to expand "how insurers can respond to catastrophic events, particularly floods." ICEYE's SAR imagery will be combined with additional insights on Betterview's platform, such as first-floor elevation. Thus enabling insurers to identify properties with flood damage even before a physical inspection team arrive on the scene. In turn, they can respond to claims more rapidly, protecting homeowners, businesses, and communities.
The cooperation will aim to revolutionize the way insurers respond to catastrophic events. ICEYE claims that the partnership will give insurers all the tools needed to respond immediately and strategically after a catastrophic event.