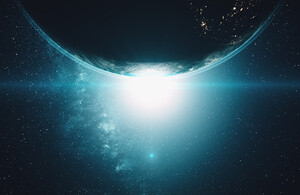 Edinburgh / Seoul, 6 October 2022. – The United Kingdom and South Korea have committed not to destructively test direct ascent anti-satellite missiles (DA-ASAT) and thus joining the initiative led by the United Stated to promote peaceful and safe use of outer space.
DA-ASAT missile testing can create space debris potentially dangerous to space infrastructure as well as astronauts. "Destructive testing of direct ascent anti-satellite missiles can be conclusively regarded as irresponsible," the UK Government concluded. The country is leading the international debate at the United Nations to tackle space threats. In addition, the UK is actively participating in an open-ended working group making recommendations on norms, rules and principles of responsible behaviours in space.
"Space plays a critical role in our daily lives. Satellites keep us connected, support our defence and security, help us navigate, and monitor the climate and weather. We must protect the environment in which satellites operate and keep space open for future generations," said Dr Paul Bate, Chief Executive of the UK Space Agency.
A day after the UK announcement, The Republic of Korea committed not to conduct DA-ASAT testing either. The country also called on other states to join the commitment. 
Japan and Germany joined the initiative last month, following Canada who joined in May and New Zealand who joined in July.