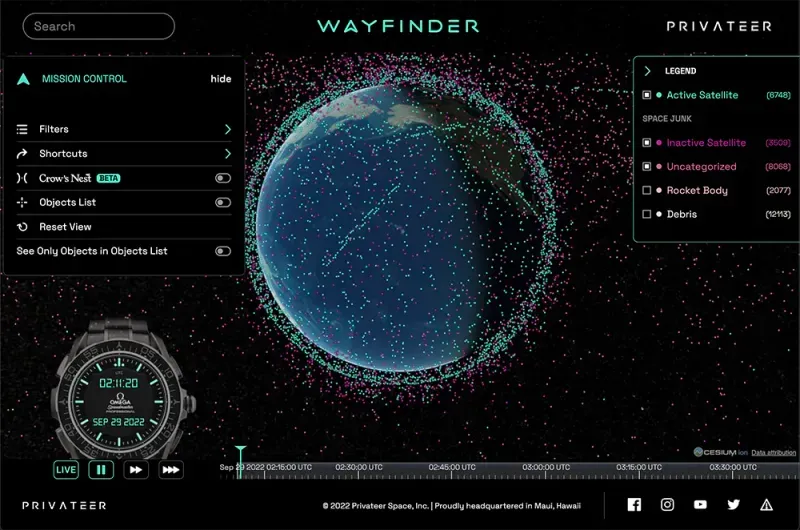 Edinburgh / Maui, 6 October 2022. – Data and intelligence platform Privateer Space is launching Crow's Nest, a free and open collision risk assessment tool that seamlessly integrates into the Wayfinder application, Privateer said. The free, real-time satellite data fusion and debris visualization platform provides global transparency on space traffic.
Crow's Nest integrates NASA's CARA (Conjunction Assessment Risk Analysis) tools for conjunction probability analysis, Privateer said. This will allow for better insight into data predicting if and when a collision will occur. The platform is currently under beta testing with more features to follow. These include more robust orbital data streaming integrations, saved settings and lists, filtering, advanced risk analysis, and API (Application Programming Interface) access.
Furthermore, Crow's Nest will be integrable and customizable. While the company plans to keep basic features free of charge, customers with more advanced needs will have to pay for premium access. The updated Wayfinder data engine allows for searching for specific objects, exploring visualizations, as well as ephemeris data download.
Privateer has already signed partnerships with companies like OMEGA and SCOUT to enhance space operations safety.