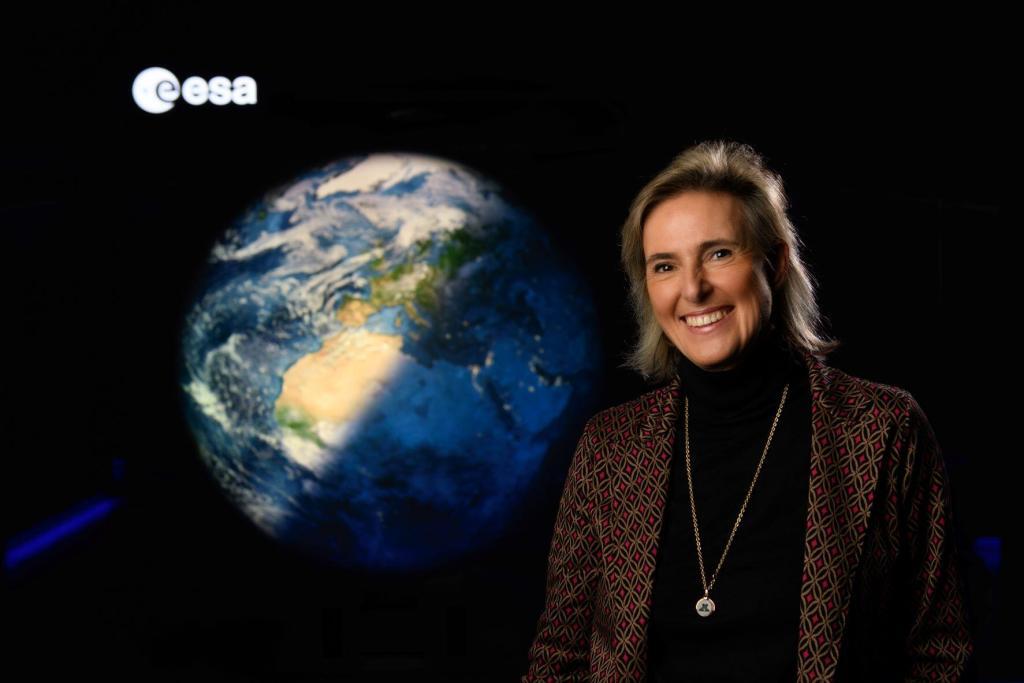 The fifth episode of Space Café Italy has featured Simonetta Cheli, ESA's Director of Earth Observation Programmes and Head of ESRIN. The episode was hosted by Dr. Emma Gatti, Editor in Chief of SpaceWatch.Global and correspondent of SpaceWatch.Global for Italy. 
A strategy to bring Space to Earth
Simonetta Cheli has worked at ESA for over three decades and has a long-track record of thinking about strategies for earth observations. In this latest episode of Space Cafè Italy she discussed the role of Space for modern society, from resolving humanitarian crises to helping out with the recent drought that hit Europe, and how to make sure that technologies developed for the Space domain can be translated into direct benefits for all humanity. She also discussed ESA's future strategies, the collaboration between ASI and ESA and the need to update the Outer Space Treaty.
To listen to Space Cafè Italy's insights (in Italian), you can hear the full episode here: