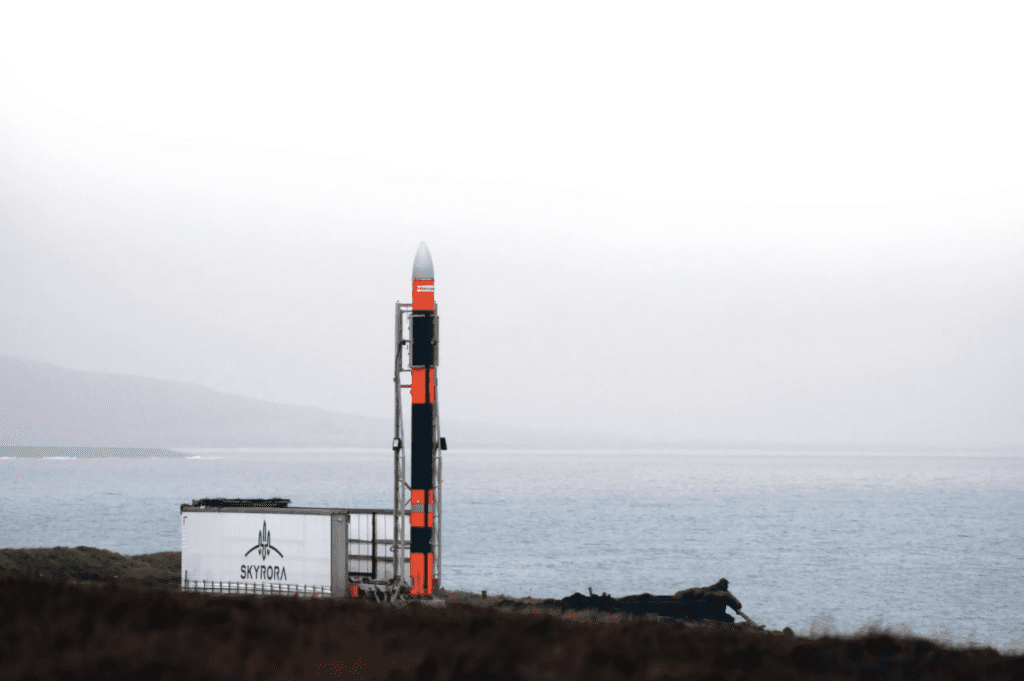 Edinburgh / Langanes, 18 October 2022. – Scottish startup Skyrora, has attempted to launch its suborbital Skylark L in Langanes, Iceland, testing critical processes and components ahead of the first vertical launch from UK soil in 2023.
The vehicle experienced an anomaly after leaving the launch pad, causing it to land in the Norwegian Sea 500 metres away. No damage or injuries were reported. Skyrora had previously conducted the pathfinder launch of the Skylark Micro rocket from Iceland in 2019. The company chose the Icelandic site again to ensure the launch could be completed without risk to people, wildlife, or buildings.
Skyrora utilized its mobile spaceport solution for the event, meaning that the launch attempt was completed within seven days. Packing the launch complex and shipping the vehicle and facilities took less than a month.
Skylark L is an 11-meter suborbital rocket, capable of reaching altitudes of over 125 km. Skyrora said that 70% of the technology tested during the launch will be applied to the Skyrora XL vehicle. XL is the company's three-stage orbital rocket that will carry payloads up to altitudes of 500-1,000 km.